Experts call Lady Gaga's controversial diet tweets 'hypocritical' and 'scary'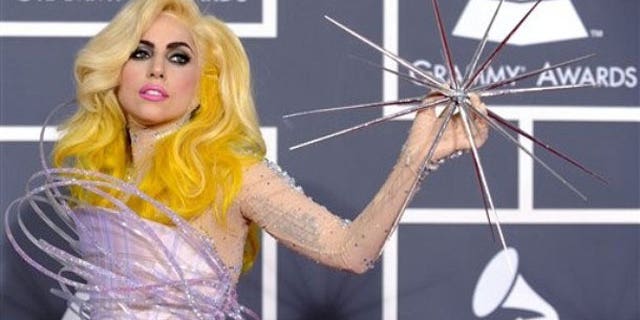 NEWYou can now listen to Fox News articles!
Lady Gaga may be a force when it comes to fighting for gay and LGBT rights, encouraging self-acceptance and pride, but it seems she is struggling to adopt such philosophies in her own life – and potentially promoting dangerous behavior to millions of fans along the way.
The 25-year-old pop star, who has almost 23 million Twitter followers and knocked Oprah Winfrey from the top spot to be named TIME's Most Influential Person, sparked controversy last week when she tweeted "Just killed back to back spin classes. Eating a salad dreaming of a cheeseburger,' followed by hashtag "#PopSingersDontEat #IwasBornThisWay."
According to human behavior expert Patrick Wanis, Gaga's actions reveal that she's not only hypocritical, but also disingenuous.
"Lady Gaga has often spoken out about hot topics such as bullying, same-sex marriages and body image issues, but her tweets reveal that she is possibly insincere and will simply do anything to get attention," Wanis told FOX411's Pop Tarts column. "She cannot accept the way she was born and still wants to hide behind the mask, hiding her fear of rejection and longing for everyone to see her as physically perfect."
Gaga's inflammatory tweet also comes on the heels of her confession that she struggled with bulimia as a teenager in the quest to be "ballerina skinny," and even called on girls to "stop the dieting." But clearly, the songstress, whose real name is Stefani Germanotta, has changed her tune.
"She needs to grow up and assume responsibility for her tweets because of her vast influence. She's helping to create self-image problems among young people, people who admire her and look up to her – many of whom are already having issues with their own self-image," explained Los Angeles-based Dr. Carson Liu. "This type of a behavior from a top influencer is all the more scary."
Gaga's self-proclaimed theory about pop stars not eating was immediately met in the twitterverse with a swell of followers defending her stance.
"She's just being ironic, making a statement about people's perceptions," wrote one; another wrote that it is obviously a "valid fact."
On the other hand, the "Born This Way" singer also attracted a wrath of criticism for her remarks, with one person tweeting "Thank you for saying such a shallow thing to all your fans with an eating disorder," while another slammed: "lady gaga disgusts me, all respect is gone."
But regardless of whether or not she was being sarcastic, Liu argues that it is extremely detrimental to her fans.
"The vast majority of her millions of followers are comprised of young people – including children," Liu added. "To even allude to the fact that pop singers or entertainers in general don't eat sends out an extremely negative and unhealthy message to young people."
A rep for Gaga did not respond to a request for comment.