EXCLUSIVE: Man Jailed For Kidnapping Jeremy London Claims They 'Partied Together' That Night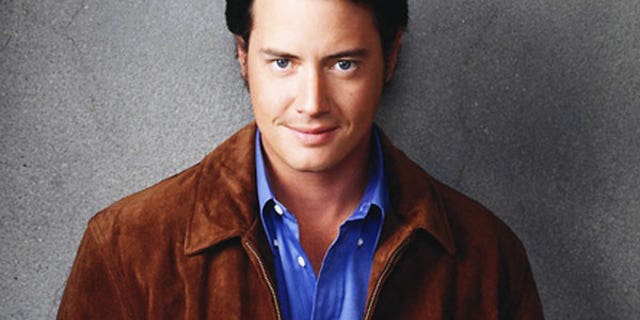 NEWYou can now listen to Fox News articles!
Last week "Party of Five" alum Jeremy London alleged that he was the victim of a violent kidnapping and robbery, claiming he was held at gunpoint and forced to smoke drugs and purchase alcohol during a five-hour abduction.
The 37-year-old actor told officers at the Palm Springs Police Department that on June 10 he was attempting to change a tire on the side of the road when he was approached by two men offering their assistance – but was then taken against his will, and driven around in his own vehicle, before managing to escape at 3am.
Brandon Adams, 26, was arrested over the alleged incident last week and arraigned on five charges that include kidnapping and theft.
However, Adams' attorney spoke exclusively to Pop Tarts about the allegations and feels confident that his client will be found not guilty.
"Mr. Adams was helping Mr. London change a flat tire. A police officer witnessed Mr. Adams helping Mr. London," Riverside County Attorney Gregory Geist told Pop Tarts. "Mr. London was with Mr. Adams voluntarily, they had partied together [on the evening of the alleged abduction.] An investigation is currently pending and I'm confident that a jury will find that the allegations are just not true."
London's wife Melissa Cunningham backed up her husband's disturbing story in a video posted Monday on RadarOnline.
"This is real. He's still in shock. He was very scared, and we are all really scared," she told the website.
Last year London completed rehabilitation treatment for a battle with prescription pills, and in 2004 was arrested for carrying controlled substances and driving without a license.
In the wake of the alleged kidnapping, TMZ reported that London issued several members of his family "cease and desist" letters to prohibit them from speaking publically about the matter.