Exclusive: Kirsten Dunst Admits to Forgetting Filming Racy Scene With Ryan Gosling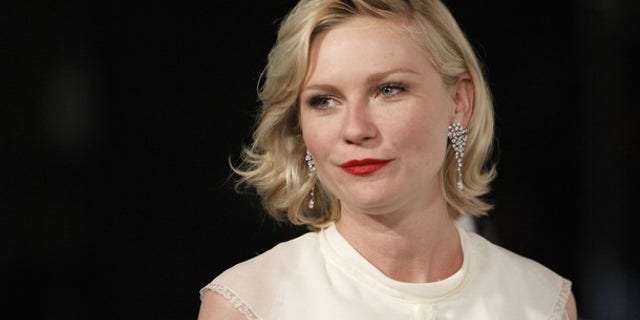 Kirsten Dunst has been in show business since she was just three years old, and the film veteran, now 28, has become so accustomed to the ins and outs of acting that baring her body for the big screen is no big deal.
"I forgot I even did it," Dunst told Pop Tarts, when we questioned her topless shower scene with Ryan Gosling in the upcoming crime drama "All Good Things." "I don't even think about it… We really got to know each other through eight weeks of rehearsal, it was important we felt very comfortable with each other."
The film takes on one of the most notorious missing persons' cases in New York history, that of real estate mogul Robert Durst who was suspected but never tried for killing his wife Kathie in the 1980's. Dunst plays the role of Kathie in "All Good Things", and hopes that the film may lead to more clues being uncovered to solve the real life murder mystery.
But back to Dunst's career and that pesky habit of forgetting about certain moments, these days she tells us she feels far removed from her younger years as a child actress who sparked a wave of criticism in 1994 when she kissed Brad Pitt (nineteen years her senior) in "Interview With the Vampire."
"It feels like a really long time ago, like a totally different career almost… I know it is mine, but I was eleven, it was such a long time ago," she said.
And we'll have to keep our eyes peeled for the upcoming "Melancholia" starring Dunst, Alexander Skarsgard and Kiefer Sutherland slated for release in March – because there's something she doesn't want her parents to see…
"I watch my movies but sometimes I get embarrassed – like if my mom or dad saw this movie, so certain scenes – oh God. This next movie that's coming out I'm really going to be embarrassed," Dunst lamented. "You know, when your friends know you so well, and then you do these things that really surprise them."
But when it comes to the next phase of her life, it seems Dunst is focusing on the personal in addition to the professional.
"I don't have a goal for the next ten years, except I want to have kids," she added. "[And ]I would like to direct."