Exclusive: Harrison Ford Opens Up About the Decline of Good Hollywood Roles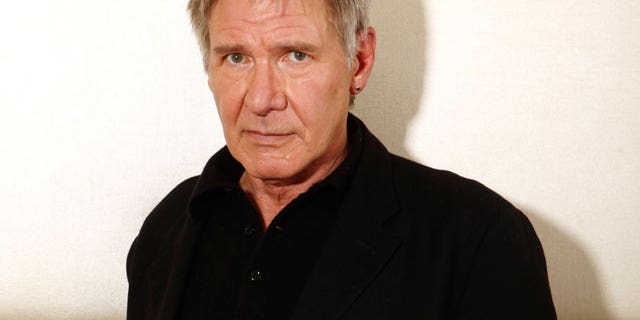 LOS ANGELES – Veteran actor Harrison Ford has only made a handful of movies over the last few years, and it's not because he no longer loves acting – it's just that according to him – Hollywood isn't producing any quality material.
"I grew up in a system where the studios spent a lot of money on the development of stories and ideas and bought books and they really developed the scripts. That doesn't happen anymore," Ford told Tarts. "Now, if you want good material you have to develop it for yourself or have a hand in the process. I have been determined to do that over the past few years."
Ford took matters into his own hands by signing on as executive producer for the new fact-based drama "Extraordinary Measures," where he plays an unconventional scientist that sets out to develop a cure for Pompe disease alongside John and Aileen Crowley (Brendan Fraser and Keri Russell), whose young children are inflicted with the rare degenerative disorder.
"I was looking to develop material for myself," Ford added. "I saw an opportunity to tell a very positive human story and the opportunity to craft for myself a part different to what I've normally done and a different genre."
However the 67-year-old "Indiana Jones" star certainly isn't the first to be dismayed by the caliber of Hollywood roles these days. In fact, it seems to be quite a hot topic, among both male and female actors.
"Where are the roles for the female experience from that (strong, admirable) point of view for the young college girls, mothers and grandmothers? A lot of actresses I speak to find the same thing," actress Jessica Biel recently told us. "We're all scrambling for it when something good comes out that actually has a good female character."