EXCLUSIVE: Cloris Leachman Struggles to Open Condom in New PSA, Calls For Animal Birth Control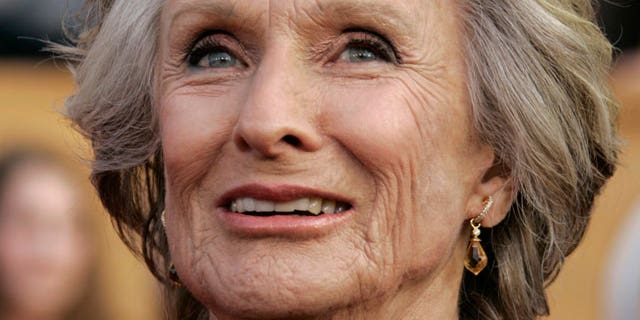 She is 84 years old, but Cloris Leachman certainly doesn't mind a little tongue-in-cheek for a good cause.
"This is a condom," she says in a new PSA for the People for the Ethical Treatment of Animals, while struggling to open the package with her teeth. "Condoms come in handy when you want to have some fun but don't want to get pregnant. Unfortunately, millions who desperately needs this protection can't get the damn thing out of the package…"
Leachman, star of FOX's new sitcom "Raising Hope" about unplanned pregnancy conceived from a one-night stand, is speaking up on behalf of cats and dogs in the PSA. The initiative is aimed at asking all companion guardians to ensure their animals are spayed or neutered in an effort to curb the dog and cat overpopulation crisis.
According to the Animal Rights Organization, up to 8 million dogs and cats are surrendered to animal shelters each year in the U.S., and half of them must be euthanized for lack of good homes, thus the only way to become a "no-kill" nation is to first become a "no-birth" one.
But despite her role in the PSA, it's Leachman's turn on "Raising Hope" that has the world buzzing. She plays an elderly woman with Alzheimer's who lives in a "crappy house" with baby Hope and her flawed family, after Hope's mother is sentenced to death after murdering her ex-boyfriends.
But this Fall, fans can also get a look into Leachman's real life as well as her reel life, as she has her own reality show hitting the airwaves.
"My granddaughter is an actress but she's studying business at college in case it doesn't work out – but I think with our reality show together she has a much better chance," Leachman added. "She is my roommate because her college is closer to my house than her own house. You'd think she's under my wing but she's not, she's flown somewhere else. We're perfect roommates. She's a darling to me and she's always checking to see if I'm okay."