Ex-publicist, lawyer for Insane Clown Posse sues group for alleged abuse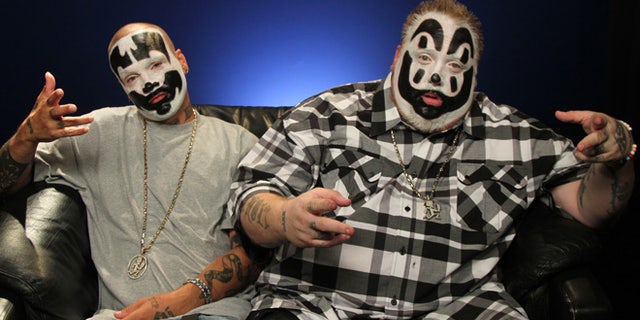 PONTIAC, Mich. – An ex-publicist and lawyer for the rap duo Insane Clown Posse has sued them and their recording company, saying she was sexually harassed and asked to perform illegal acts.
The Detroit News says 32-year-old Andrea Pellegrini filed suit Aug. 23 in Oakland County Circuit Court in the Detroit suburb of Pontiac.
The defendants include group members Joseph "Shaggy 2 Dope" Bruce and Joseph "Violent J" Utsler and Psychopathic Records.
The Associated Press left phone and email messages Tuesday night for group spokesman Jason Webber.
The complaint says Pellegrini was "subjected to constant and pervasive harassment" at the company, including being given a large sex toy. It says she was asked to obtain automatic weapons for a photo shoot.
Pellegrini worked at Psychopathic Records in 2009-2012, then was fired.