Even elite liberal Susan Sarandon appears curious why Joy Reid is receiving a pass from MSNBC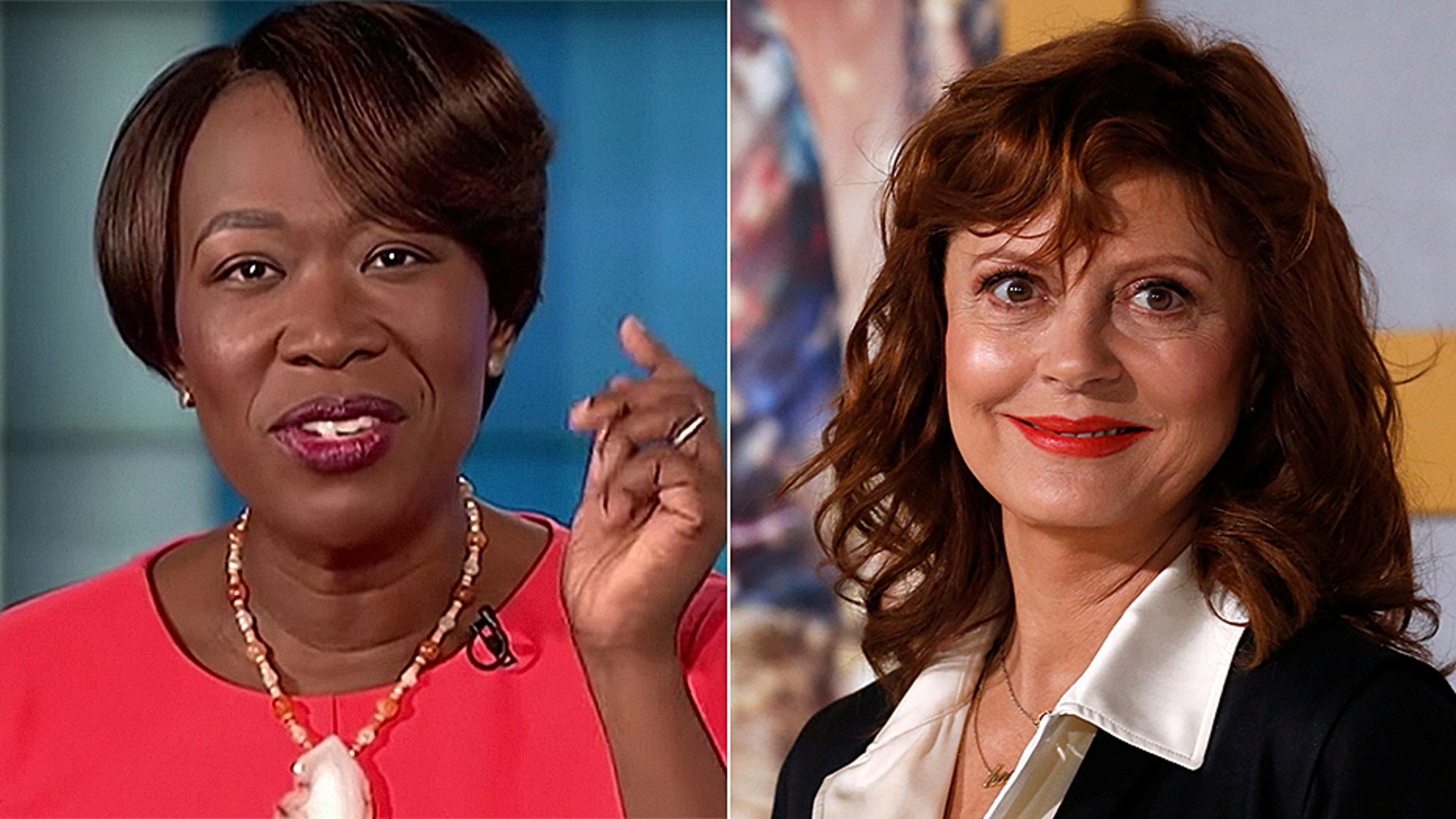 Outspoken liberal actress Susan Sarandon appears confused as to why MSNBC is giving star Joy Reid a pass for kinda-sorta admitting she wrote homophobic slurs that she'd previously insisted were the work of diabolical hackers.
Sarandon on Monday tweeted a HuffPost article headlined, "Joy Reid's Defenders Praise Her Apology — But Ignore Her Apparent Cover-Up," while adding a damning quote from the piece.
"It is striking ― and disturbing ― that Reid's colleagues and her employer aren't demanding answers about her seemingly contradictory statements on the alleged hacking," Sarandon posted, quoting the piece along with a link to the story.
The HuffPost story shared by Sarandon examines why Reid's supporters "have accepted her hacking claims, ignoring monumental gaps in plausibility," while detailing the timeline that has resulted in a credibility crisis for the MSNBC star.
Comments dug up by a Twitter user and published by Mediaite showed that Reid wrote numerous offensive jokes and comments several years ago about gay people on her now defunct blog, "The Reid Report."
Initially, Reid apologized profusely for the offensive comments she made roughly a decade ago that suggested then-Florida Governor Charlie Crist ("Miss Charlie," as she called him) may be gay, despite no evidence to back up her contention. But when a new raft of offensive comments surfaced ‒ about lesbians' short haircuts and her objections to seeing men kiss men, among other homophobic remarks ‒ Reid originally claimed she'd been hacked, and MSNBC circulated a much-panned statement from a computer hacking "expert" which sought to make that case.
Reid had even said she reported the hacking "crime" to the FBI.
On Saturday, Reid got emotional on the air and admitted it seemed unlikely she was hacked, but that she didn't recall making the offensive remarks. Then, she apologized anyway.
"I genuinely do not believe I wrote those hateful things," Reid told her viewers, adding, "The person I am now is not the person I was then."
Conservatives have taken to Twitter to express outrage for the hypocrisy, with many declaring that a right-leaning pundit would not be given a pass for homophobic rhetoric.
MSNBC and NBC News appear to be standing by Reid, although the network has not issued an official statement. Reid was showered with support from her fellow liberals and MSNBC colleagues after her remarks on Saturday, including by the most powerful person at MSNBC, Rachel Maddow, who is openly gay.
Sarandon is known for activism as much as she is for her award-winning acting career, as she has gotten involved in dozens of liberal causes over the years.