Eva Longoria's sparkly lingerie exposed in paparazzi-aided wardrobe malfunction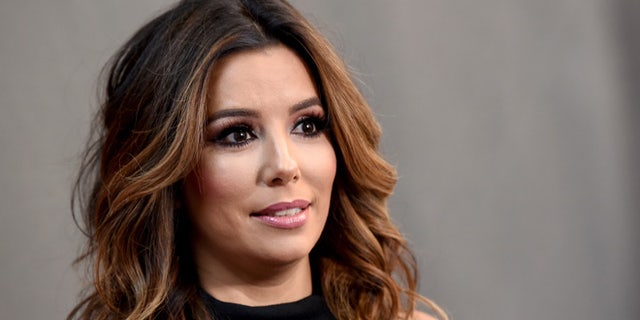 Eva Longoria had a bad case of paparazzi-aided wardrobe malfunction while out on the town over the weekend.
The actress, who got married last month in a stunning Victoria Beckham gown, was at Nobu restaurant in Malibu on Saturday when her semi-sheer slacks exposed some sparkly lingerie beneath thanks to the photo flashes from paparazzi.
According to photos posted on the Daily Mail, Longoria had opted for a simple and chic style for her night out on the town; however, the unsparing flashes from photographers trying to get a shot of the newlywed showed off her aquamarine underwear to all and sundry.
The former "Desperate Housewives" actress did not seem to notice and continued with her evening, according to the news outlet.
Longoria celebrated her one-month anniversary with her new husband, José Antonio "Pepe" Bastón last week by posting a sweet message on Instagram.
"Happy one month anniversary to this amazing, beautiful soul! Only 49 years, 11 months to go!! #Love #Husband #MyLife," she captioned a snapshot of the two from their big day.
Like us on Facebook
Follow us on Twitter & Instagram