Eva Longoria & Eduardo Cruz: It's Over!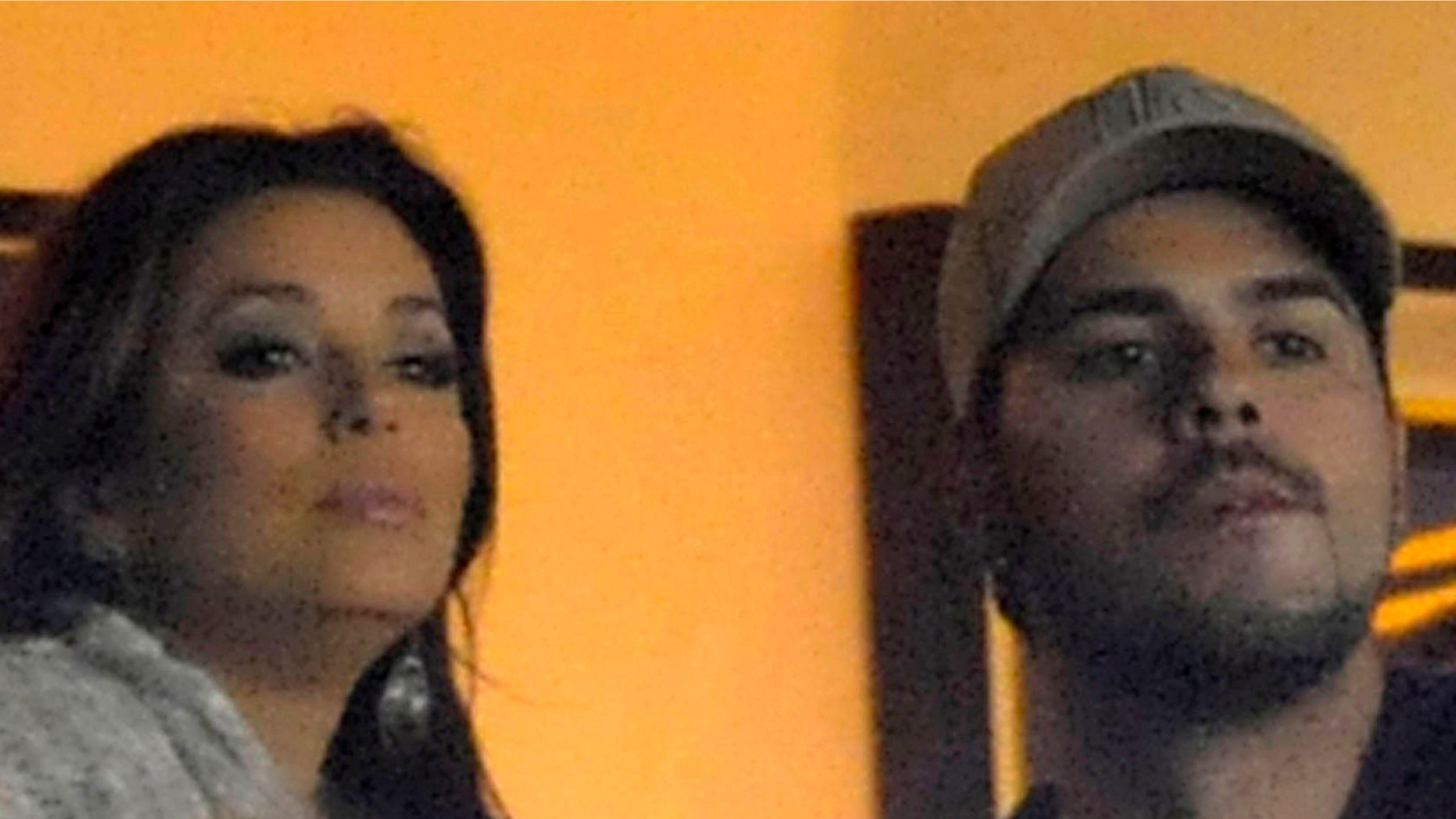 Eva Longoria is up for grabs once again as she and Penélope Cruz's kid brother Eduardo have called it quits — again.
Multiple reports have surfaced online about the "Desperate Housewives" actress and her heavily tattooed beau parting ways, despite Longoria declaring her love for Cruz back in April while promoting her latest talk show "Ready for Love," Celebuzz and the New York Post are reporting.
Back in April, the two reconciled after their first breakup. A source had told entertainment magazine US Weekly that the couple had split because Longoria was "focusing on work and the end of Desperate Housewives," and that "it was a mutual decision," the source told US Weekly, adding that the two were "staying friends."
But now it seems like the romance is once again over between Longoria and Cruz.
Celebuzz says that this time the break up is official, despite reports that the couple was seen putting on quite the PDA in Spain last week.
Longoria and Cruz became began dating last winter just a few months after she finalized her divorce to NBA star Tony Parker.
Longoria ended her four-year marriage with the San Antonio Spurs player last January after she caught the basketball player having a sexting fling with the wife of fellow Spur player Brent Barry.
With Cruz, Longoria was extremely affectionate, exhibiting lots of PDA.
When asked about getting remarried, Longoria expressed doubts.
"I don't know," she said, according to US Weekly. "Ask a woman after divorce if she's gonna get married, you won't get an honest answer."
TV Notas  also reported that Longoria recently sought the help of a specialist to remove her "Nine" tattoo, which was a tribute to her ex husband's jersey number.
TV Notas said that Cruz went with her to get the tattoo removed. The publication adds that the two visited "Dr. Tattoff," known as the go-to person for removal of tattoos among celebrities.
Eduardo Cruz himself is a fan of tattoos. He sports one that says "EVA" on his left arm.