Eva Longoria Almost Done Erasing Tony Parker's Tattoos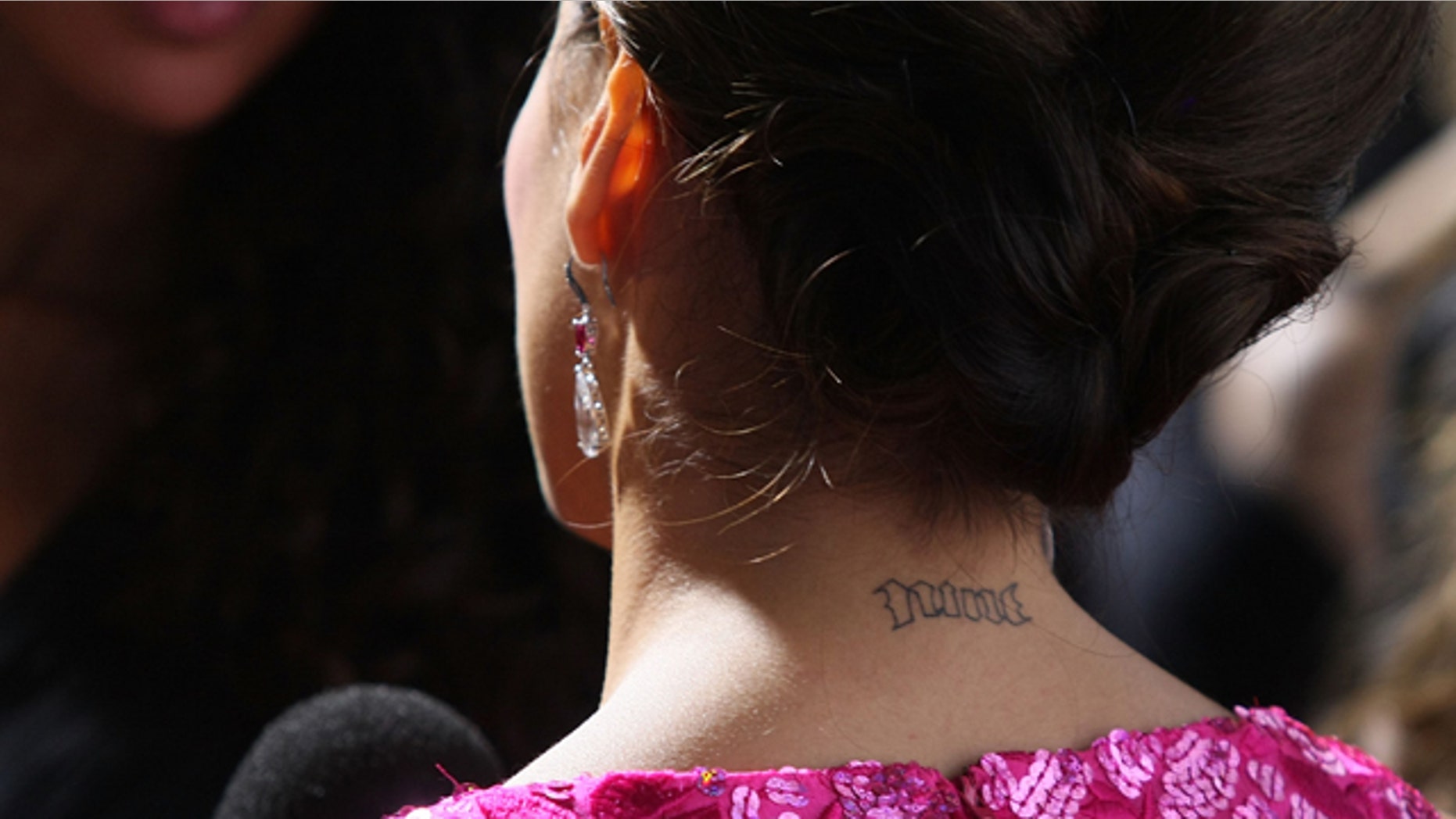 Who said tattoos are forever?
Not for Eva Longoria, who is almost done erasing all traces of ink on her body referencing ex-hubby Tony Parker.
The "Desperate Housewives" actress, who had the words "Nine" tattooed on her back, referring to Parker's San Antonio Spurs jersey number, was seen with the ink nearly faded in new photos online.
According gossip site TMZ, Longoria made several laser treatment appointments to remove all three tats referring to Parker, including their former wedding date on her wrist and Parker's initials -- which were where the sun doesn't shine (OUCH!)
In order for the tattoos to fully disappear, Longoria will have to attend multiple laser sessions, spaced out over a few months.
Longoria  has recently been in the news for taking back an offensive retweet against GOP presidential candidate Mitt Romney.
The actress, who is co-chair of the Obama campaign, retweeted one of her followers, who called Romney a "tw*t" referring to a derogative name for a female private part.
"I have no idea why any woman/minority can vote for Romney. You have to be stupid to vote for such a racist/misogynistic tw*t," the tweet read.
Longoria, who is active on Twitter and uses the social media platform to openly express her political views and agenda, on Thursday said there was a malfunction on her Twitter page.
She then came under intense criticism for firing the controversial tweet to 4,462,095 followers the previous day. The retweet soon disappeared from her Twitter account -- and that did not require laser removal.
"I use Twitter as a platform for all Americans and their opinions," Longoria posted on her Twitter account. "Sorry if people were offended by retweet," she wrote. "Obviously not my words or my personal view. I respect all Americans #FreedomOfSpeech."
"Let's close this conversation with a focus on the real issues, not tweets," she continued on a separate tweet. "For women, it's about equal pay, the economy and our health care choices."
Follow us on twitter.com/foxnewslatino
Like us at facebook.com/foxnewslatino