ESPN Reporter Erin Andrews Sues Hotel Chains Over Peeping Videotapes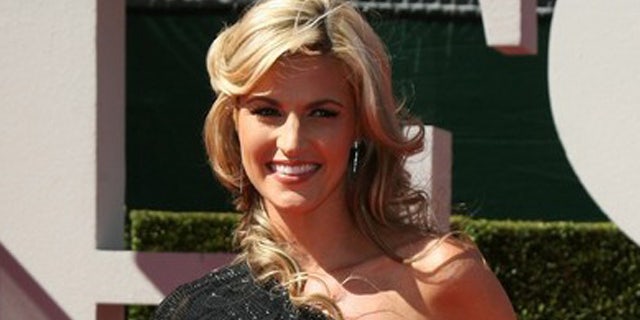 CHICAGO -- ESPN reporter Erin Andrews, who was secretly videotaped nude while staying at hotels, filed a lawsuit Thursday against seven hotels and the suburban Chicago man who admitted making the tapes.
Andrews filed the suit against the hotels for negligence and invasion of privacy, about seven months after Michael David Barrett, of Illinois pleaded guilty in federal court in Los Angeles to interstate stalking.
Andrews' lawsuit alleges the hotels confirmed where Barrett was staying and gave out her room number without her permission.
Andrews, who was recently a contestant on the ABC show "Dancing with the Stars," is asking for more than $1.2 million from the hotels and Barrett for "severe and permanent emotional distress," according to the complaint.
Barrett pleaded guilty in December to renting hotel rooms next to Andrews in three cities, altering the peepholes and shooting videos in two locations -- in Columbus, Ohio, in February 2008 and in Nashville, Tennessee, seven months later. Prosecutors accused him of contacting 14 hotels asking for Andrews' information.
He was accused of posting the videos online and trying to sell them to Los Angeles-based celebrity gossip site TMZ last year.
Barrett was sentenced to 2 1/2 years in prison in March.
Along with Barrett, the complaint named Marriott International Inc.; West End Hotel Partners LLC and Nashville Marriott At Vanderbilt University; Windsor Capital Group Inc.; Radisson Hotels International Inc.; Ashtel Inc. and Radisson Hotel Milwaukee Airport; Ohio State University and The Blackwell Inn; and Preferred Hotel Group Inc. and Summit Hotels & Resorts.
Marriott, Windsor, Preferred and Ohio State and the Nasville Marriott declined to comment. Ashtel and Radisson could not be reached.
It was not immediately clear who would be representing Barrett in the civil suit, and his defense attorney from the federal prosecution did not immediately return a call seeking comment Thursday night.
Andrews said she hoped the lawsuit would force the hotels to be more vigilant when they check in a guest.
"Although I'll never be able to fully erase the impact that this invasion of privacy has had upon me and my family, I do hope that my experience will cause the hospitality industry to be more vigilant in protecting its guests from the time they reserve a hotel room until they check out," she said in a written statement.