Entire cast of 'Hamilton' heading to the White House for special performance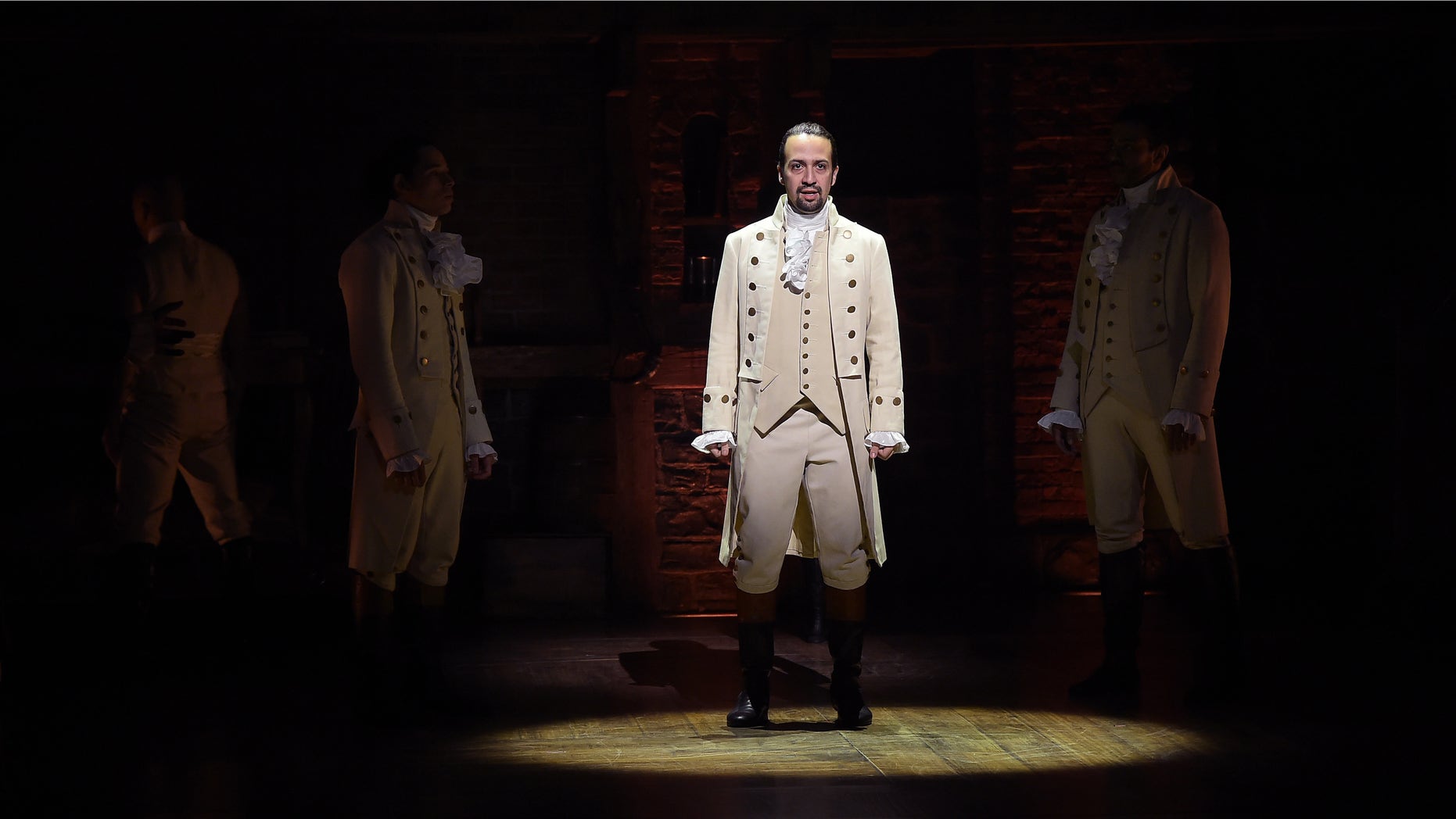 Six years after offering a sneak-peak of his show "Hamilton" to the first family, Lin-Manuel Miranda will return to the White House with the entire cast of the Broadway hit for a special performance next week.
Miranda, the Grammy-awarded show's writer and star, announced the invitation to the country's capital on his weekly video series #Ham4Ham on Wednesday. He said the audience will be made up mostly of school children.
"We are going to be trying out our educational program with some kids," he said in the video. "We are going to do a concert for the first family and we are going to shoot so many #Ham4Ham videos from there, you have no idea what's about to hit you."
Back in 2009, Miranda attended the White House's Evening of Poetry, Music and Spoken Word on May 12, 2009 where he performed what would become the opening song of the show.
The musical, currently playing at the Richard Rodgers Theatre in New York City, tells the true story of Alexander Hamilton, the nation's first treasury secretary. It is told by a young Latino and African-American cast and has a varied score that ranges from pop ballads to sexy R&B to rap battles.
The first family has been a big booster of the show. President Barack Obama took daughters Sasha and Malie to see it last year after first lady Michelle Obama caught it last spring.
"Alexander Hamilton! We are waiting in the East Wing for you. See you at the @WhiteHouse on March 14th #Bam4Ham," the first lady's official Instagram account posted on Wednesday with a backstage photo of the President's visit last year.
"Hamilton," currently the hottest ticket on the Great White Way, is sold out through January 2017 with tickets going well over $500 and for as much as $2,000 on resale each night.