Enrique Iglesias Reveals Below-The-Belt Deficiencies In Candid Interview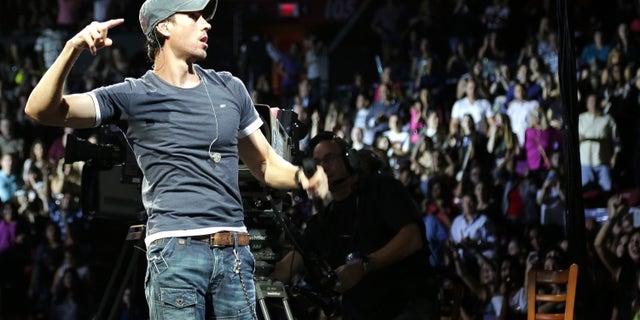 Enrique Iglesias apparently is not one to exaggerate about his assets, if his recent remarks are any indication.
The young crooner was speaking about skinny-dipping in an interview with Billboard Magazine last month when he said he made sure to use some discretion when taking to the water sans clothes.
The question-and-answer session took place during a meet-and-greet event in Miami at The James Royal Palm.
"I go skinny-dipping if there are no paparazzi around," he said, according to published reports.
Asked if he bares his front side, the singer said: "I'm not going to tell you because it would ruin my career. There's not a lot to show off."
Then the subject turned, coincidentally – or not – to his "best trait and worst defect."
Again, Iglesias was not shy about over-sharing.
"My worst defect is from my waist down. I'm sorry, no, that's not my worst defect . . . but it is a little curved."
Iglesias also conceded he gets stage fright, and tries to take the edge off with "a little rum just to relax."
"As long as I don't get too drunk that I forget the lyrics! I just try to have fun."
Follow us on twitter.com/foxnewslatino
Like us at facebook.com/foxnewslatino