Engagement Details, Alleged Cheating Scandal Put Kim Kardashian at Top of Web Search Lists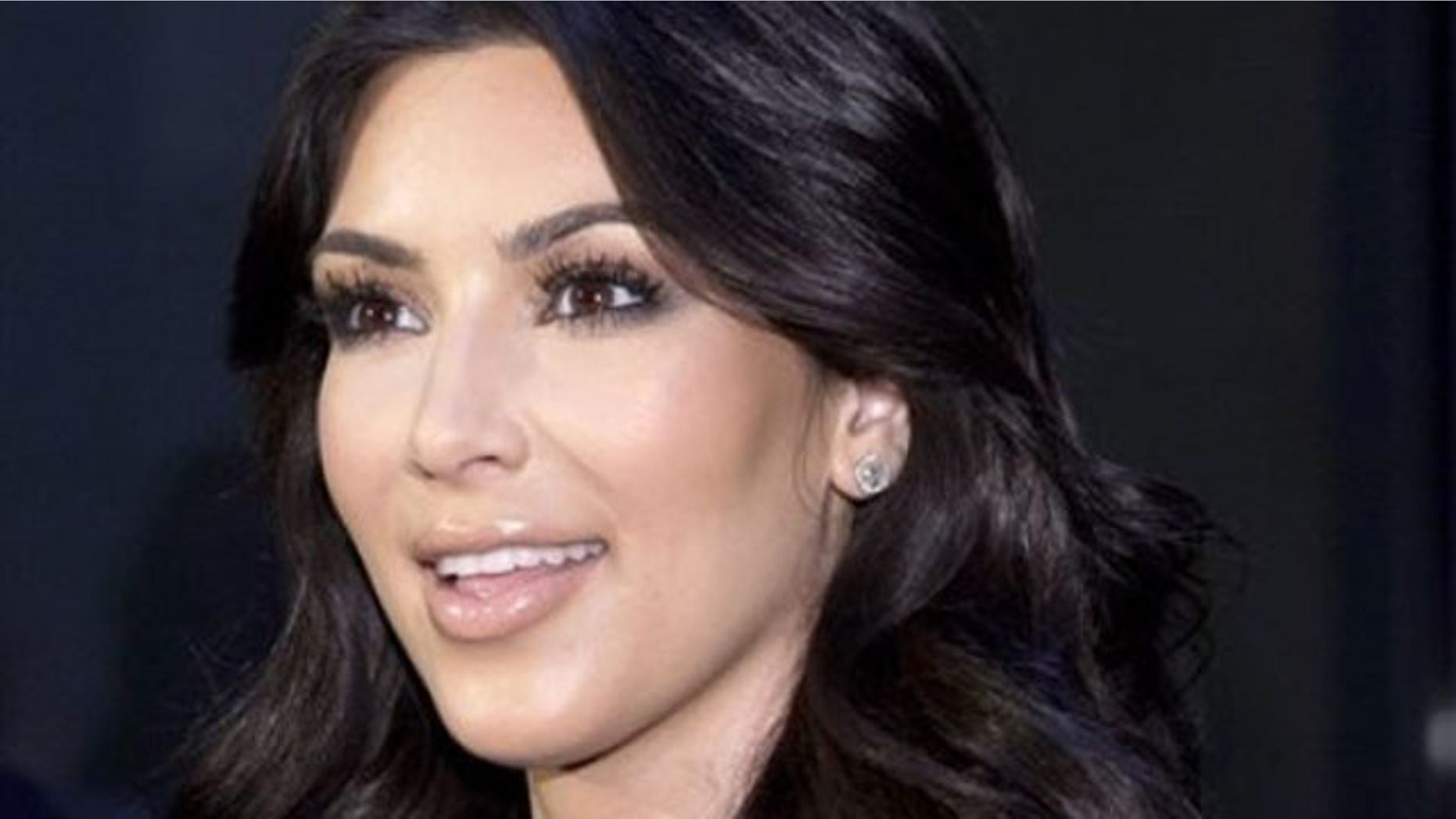 She continues to fascinate with a healthy balance of drama and sex appeal, and the past seven days were no different - as  Kim Kardashian found herself ahead of the pack on this week's Gossip Center Hot 45 List.
The frequently searched reality star's chart-topping efforts come as she continues to garner more than her fair share of the spotlight while building interest ahead of Sunday night's season six premiere of her family's popular E! show "Keeping Up with the Kardashians". And while the triumphant 30-year-old was able to edge out the pack – she certainly saw stiff competition from second and third place finishers  Selena Gomez and  Rosie Huntington-Whiteley.
On the way to claiming the prime position on the latest Hot 45 List results,  Kardashian's recent engagement announcement continued to be a hot topic of discussion – with numerous stories of pre-nups and baby plans circulating the gossip mill. The brunette beauty also hit headlines after the release of her July cover issue of Cosmopolitan Turkey – in which she spoke about her most famous asset – her curvaceous backside.
Denying any medical enhancement, Kardashian dished, "I'm half Armenian, so the butt really comes from my dad's side of the family. It's a little bigger, so you do have to work out more. I do squats and lunges. I try to do whatever I can to work out. It's all real." She added, "I'm proud of my booty and it's all mine. I have not had cosmetic surgery. I tried Botox once, but I have not had my nose done or anything to my butt."
Continuing on with her media blitz, Kim jetted off to London for her fragrance launch event before some unwelcome media attention came about thanks to tabloid interviews of New England Patriots NFL player Bret Lockett. In them, Lockett claimed that he hooked up with her after she started dating current fiancé Kris Humphries.
Denying any such doing, Kardashian's lawyers have since taken action – threatening Lockett with a hefty lawsuit if he doesn't retract his "untrue" accusations.
Coming in at a close second place this week was "Wizards of Waverly Place" darling Selena Gomez , who has been a mainstay in the world of celebrity gossip – especially since she's gone public with her relationship with teen heartthrob  Justin Bieber. Gomez's efforts were kicked off on Sunday night as she soaked up the spotlight as a presenter at the MTV Movie Awards. Other highlights of the seven day stretch included the release of PDA-filled pictures showing Selena and Justin smooching and hugging in a press box at Game 4 of the 2011 NBA Finals in Dallas, Texas on Tuesday night along with the release of her new single "Bang Bang Bang" – which is off of her forthcoming album due out June 28th titled "When The Sun Goes Down".
Rounding out the Hot 45 List top three was British model/actress Rosie Huntington-Whitely. The 24-year-old "Transformers: Dark Of the Moon" star shot up the ranks to land her highest finish ever thanks to the release of a can't-be-missed lingerie spread adorning the pages of the July 2011 issue of Maxim magazine. Rosie also drew attention as she looked breathtaking during red carpet appearances at the MTV Movie Awards and the Glamour Women of the Year Awards over the past week.
As for the big mover of the week,  Sacha Baron Cohen rose from Hot 45 List obscurity while shooting from the 265th spot all the way to 11th upon the release of the first photo in character for his latest project "The Dictator". Quite the sight to be seen, Cohen has taken on the roles of both the dictator as well as the look-alike goat herder who replaces him in the Larry Charles directed picture which tells the "heroic story of a dictator who risks his life to ensure that democracy would never come to the country he so lovingly oppressed."
Not having as much luck as Sacha experienced, the latest edition of the Hot 45 List rankings saw quite the downward trend for typically high-placing actress  Reese Witherspoon.
The "Water for Elephants" actress kicked off the week on a high note while receiving the Generation Award at the MTV Movie Awards, but her decision to steer clear of media and paparazzi coverage thereafter quickly removed her from the minds of the millions of gossip-loving web surfers. After finishing in 17th place on the previous Hot 45 List results, Miss Witherspoon slipped all the way to 135th by current week's end.
Those are this week's movers and shakers. Check back next Friday to see how your favorite celebrities fared. And  click here for the complete Gossip Center Hot 45 List.