Embarrassment for NBC News after Lester Holt apparently falls for North Korean propaganda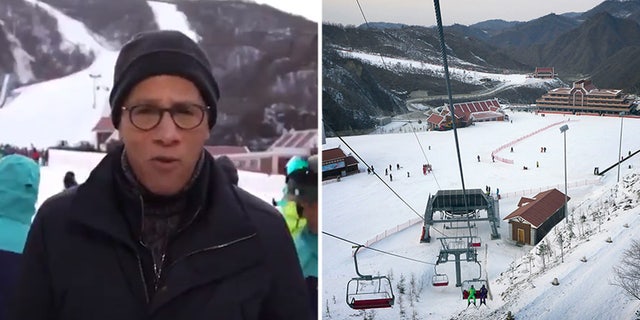 NBC News is reeling after "Nightly News" anchor Lester Holt appears to have been badly fooled by North Korean propagandists -- giving a cheery report from a ski resort in the Hermit Kingdom that looked to be bustling when it was widely known to actually be a ghost town.
Holt -- who returned early from North Korea after scathing reviews -- reported for "Nightly News" from the Masikryong ski resort on Monday, a facility that is the brainchild of Supreme Leader Kim Jong Un and is typically empty. The resort, built to create the appearance of a prosperous nation, was largely deserted during peak 2017 ski season, according to multiple reports.
But for Holt's appearance, the North Korean government appears to have brought in skiers — wearing identical outfits — and staged the scene, something Holt did not appear to realize.
The resort is a "source of immense pride for a country trying to present a new and modern face to the world," Holt said during his report.
NBC News did not respond to requests for comment as to whether Holt's unexpectedly early departure from North Korea was related to the embarrassing ski resort snafu. But inside 30 Rockefeller Plaza, NBC's more seasoned journalists were cringing.
"Who produced this garbage?" asked an NBC insider. "It is field producing 101 -- don't do a standup somewhere that's been staged by a dictatorial regime."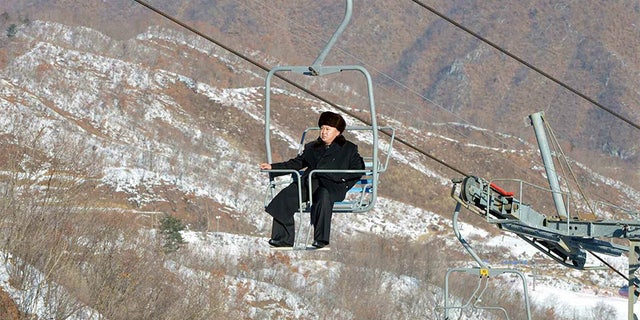 Holt's coverage was overseen by embattled NBC News President Noah Oppenheim, who traveled with Holt and a camera crew to North Korea weeks before the Peacock Network will cover the 2018 Winter Olympics in PyeongChang, South Korea. Now Holt's credulous reporting has cast a cloud over the network's ability to accurately portray the Korean peninsula going into the Olympics.
Critics near and far slammed Holt's coverage as being sycophantic, decidedly uncritical and feeding "propaganda."
President Trump's nominee for U.S. Ambassador to Germany Richard Grenell even took to Twitter to offer some advice for the NBC News star.
"Pro tip for @LesterHoltNBC: when everyone is wearing matching jackets it is a staged event," Grenell wrote.
"It's been reported that the state-of-the-art resort cost the Kim regime $35 million to build, even with slave labor, while most of the country starved," the Daily Mail wrote. "It is a bizarre thing to prioritize in an impoverished nation with a ramshackle infrastructure where around 40 percent of its people are undernourished."
The New York Post accused Holt of "shilling" for the dictatorship.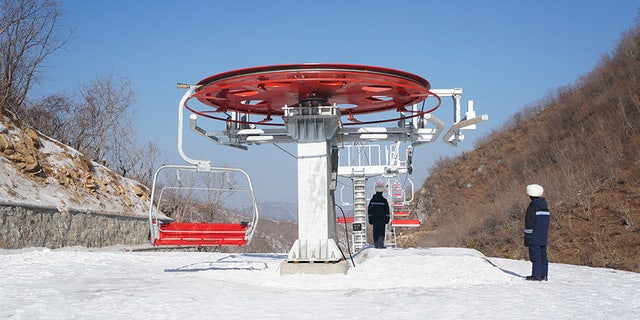 "Yes, NBC is eager to promote next month's Winter Olympics in Pyeongchang, South Korea. But that hardly required anyone to travel north of the DMZ to film propaganda for a regime that enslaves 25 million people — and holds another 50 million southerners as quasi-hostages, under constant (if low-grade) threat of war," an editorial said.
And if Holt was fooled by the North Korean regime, his viewers were not, savaging the anchor.
Ironically, a 2017 report by NBC showed North Korean citizens, including children, tasked with clearing the snow on the roads near the resort with "makeshift wooden shovels." No salt was scattered on the streets and snowplows were nowhere in sight, the report said.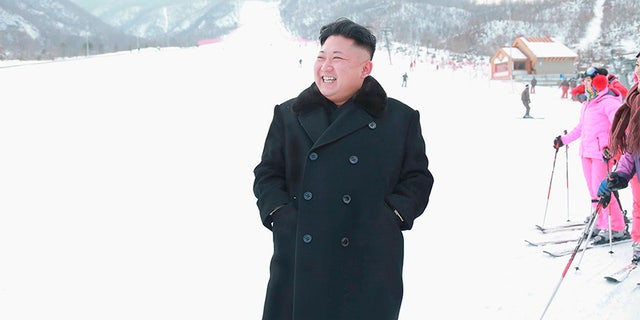 The planning and production of Holt's trip has caused growing consternation within NBC News. Insiders told Fox News that Oppenheim, who lacks experience as a field producer, pulled rank to go on the trip. He also traveled in June to Russia with Megyn Kelly to produce her much-panned interview with Vladimir Putin where, like Holt, she was also accused of going soft on a dictator.
"He's researching his next screenplay," an NBC staffer said of Oppenheim, who moonlights as a Hollywood screenwriter. "At our expense."
NBC has paid nearly $1 billion for U.S. broadcast rights to the South Korea-hosted Winter Olympics next month, and the network -- famous for presenting a relentlessly cheery view of the games -- has been criticized in the past for whitewashing controversies from host countries and regions.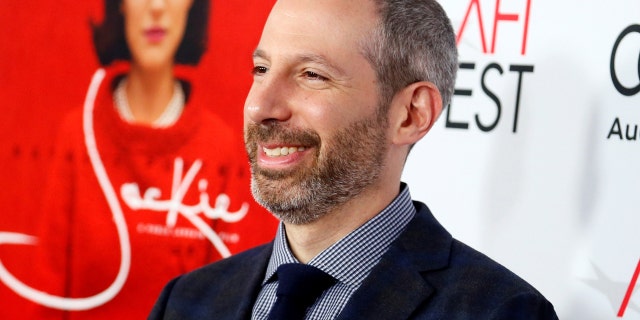 In 2008, NBC was slammed for treating China's human rights record with kid gloves during the Beijing Olympics, and even went so far as to change the name of the Italian city Turin, host of the 2006 Olympics, to "Torino" because, it was reportedly more exotic sounding. Ahead of the upcoming Winter Olympics, Pyeongchang began going by the spelling PyeongChang -- with a capital C -- to avoid association with North Korea's capital of Pyongyang.
As for Holt, the North Korean trip is his biggest debacle since he hosted the first presidential debate in September of 2016, when he was widely criticized for anti-Trump bias, so much so that "NBC Nightly News" dropped sharply in the ratings when compared to arch-rival ABC, and has yet to recover.
Fox News' Katherine Lam and Sasha Savitsky contributed to this report.