Elizabeth Vargas opens up about alcohol addiction: 'I couldn't stop drinking for my children'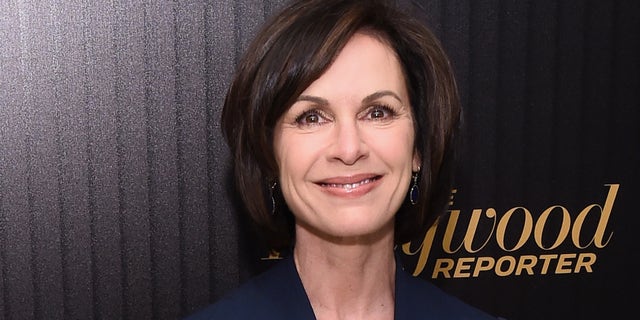 NEWYou can now listen to Fox News articles!
Elizabeth Vargas is not holding anything back about her long battle with alcohol addiction.
"Rehab isn't what finally got me sober. It was nearly losing everything and finally seeing that whatever benefit I thought alcohol gave me was outweighed by what it would cost me," she told People magazine in a recent interview.
Vargas has been promoting her memoir, "Between Breaths," which hits bookstores Sept. 13. In the book, Vargas opens up about the moment when she hit rock bottom – for the second time – and it forced her to get the help she needed.
The 54-year-old was on vacation in 2014 for the first time as a single mom after splitting from husband Marc Cohn to celebrate her son's 8th birthday. What should have been a celebratory day with vanilla coconut cake – his favorite – turned into a nightmare that finished with Vargas in a detox center in Pasadena, California.
"There was so much happening in those first few months when I was home," she recalled. "Really painful, public stuff. I think I was kind of in shock."
She said the anxiety she was feeling led her to her drink of choice – Chardonnay – which helped numb her problems but also blur anything good and positive in her life.
"You're removing the capacity to be present, not just in the bad moments," she said. "You're numbing the good feelings. You're numbing everything. It's profoundly selfish."
Vargas had also checked into rehab for alcohol abuse in November 2013. But she vows to make sure it's the latest one is her last.
"[Alcoholism] is not a matter of self-discipline. It's not even a character flaw. I would not hesitate for a nanosecond to step in front of a bullet, to do anything to give my life for my children," Vargas said. "I would kill for my children. And I couldn't stop drinking for my children."
As for her relationship with Cohn, she said they are co-parenting their sons Sam, 10 and Zach, 13, and they are focused on that.
"Addiction is a hopeless, dark place," she told the magazine. "I have great empathy for people trapped there. And I hope my story can help someone else."