Elizabeth Hurley Splits From Husband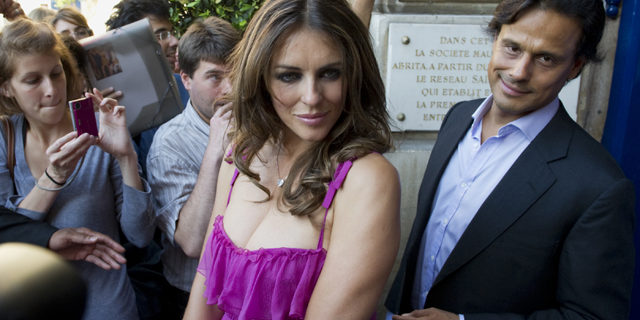 Elizabeth Hurley and husband Arun Nayar have separated following a tabloid report that she had an affair with cricketer Shane Warne.
"Not a great day. For the record, my husband Arun & I separated a few months ago," Hurley tweeted Sunday. "Our close family & friends were aware of this."
Last week, the News of the World published pictures and a video of the 45-year-old actress kissing the Warne.
Hurley and Indian textile heir Nayar began dating in 2003 and wed in March 2007 in two lavish ceremonies — one in a palace in Jodhpur, India, the other in a castle in England.
She has an 8-year-old son, Damien, with millionaire ex Stephen Bing. Hurley also dated Hugh Grant for 13 years before calling it quits in 2000.
View original Elizabeth Hurley Splits from Husband at TVGuide.com
Other Links From TVGuide.com