Ed Westwick accused of sexual assault by 2nd woman
A second woman has accused actor Ed Westwick of sexual assault, just days after another actress came forward with allegations against the "Gossip Girl" star.
Aurelie Wynn, a former actress who went by the stage name Aurelie Marie Cao, shared the allegation in a lengthy post on her personal Facebook page Wednesday.
Wynn said her experience with the British actor was similar to the one his first accuser, Kristina Cohen, described Monday on via her own personal Facebook page.
The woman said Westwick sexually assaulted her in July 2014 at the actor's vacation rental. Wynn said she and others decided to sleep at the home, where there were "plenty of bedrooms," after hanging out until early in the morning when Westwick allegedly pushed her down and sexually assaulted her. Wynn said she told the actor "no" but felt "powerless under his weight." She also alleged the actor ripped the one-piece bathing suit she was wearing during the ordeal.
ED WESTWICK BEING INVESTIGATED BY LAPD FOLLOWING RAPE CLAIMS MADE AGAINST HIM
Wynn said she left after Westwick fell asleep and told her then-boyfriend, "Glee" actor Mark Salling, of the incident.
Salling reportedly "pretended not to know Westwick" and blamed her for what happened. Wynn said Salling broke up with her soon after the alleged assault.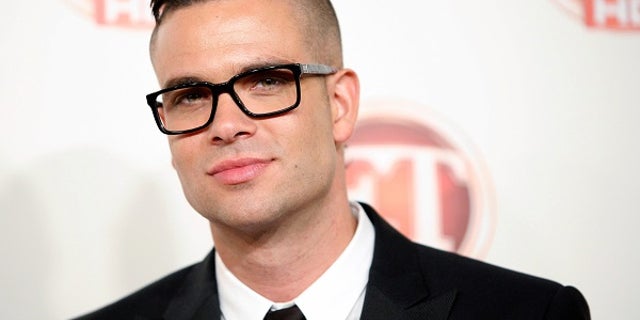 Salling, 35, pled guilty last month to possessing child pornography. He will serve four to seven years in prison.
Wynn said she kept quiet about the incident due to "the intimidation" in the industry but decided to come forward after reading Cohen's claim against Westwick.
"I am so incredibly thankful all of this is finally coming to light and that there is justice in the world. I believe you Kristina Cohen and thank you for speaking up so eloquently and really encompassing what young female actresses have to go through at the hands of men like Ed Westwick. Without you I would not have had the strength to speak up publicly about my ordeal," Wynn concluded.
On Thursday, Westwick released a statement regarding Wynn's claim.
"It is disheartening and sad to me that as a result of two unverified and probably untrue social media claims, there are some in this environment who could ever conclude that I have had anything to do with such vile and horrific conduct. I have absolutely not, and I am cooperating with the authorities so that they can clear my name as soon as possible," Westwick tweeted.
Following Cohen's allegation, Westwick released a statement Tuesday on his social media pages denying the claims.
"I do not know this woman. I have never forced myself in any manner, on any woman. I certainly have never committed rape," Westwick, 30, wrote.
Cohen, 27, alleged Westwick raped her three years ago at a get-together at his home.
ED WESTWICK DENIES RAPE ALLEGATION AFTER ACTRESS MAKES CLAIM AGAINST 'GOSSIP GIRL' STAR
"I was paralyzed, terrified. I couldn't speak, I could no longer move. He held me down and raped me," Cohen wrote.
The Los Angeles Police Department confirmed to Fox News Wednesday that an alleged victim filed a sexual assault report Tuesday against Westwick at their Hollywood division.
Cohen told The Associated Press that she filed a police report this week but the LAPD did not identify the alleged victim in the investigation.
A rep for Westwick did not immediately return Fox News' request for comment.