'DWTS' pays tribute to Las Vegas shooting victims, skips elimination night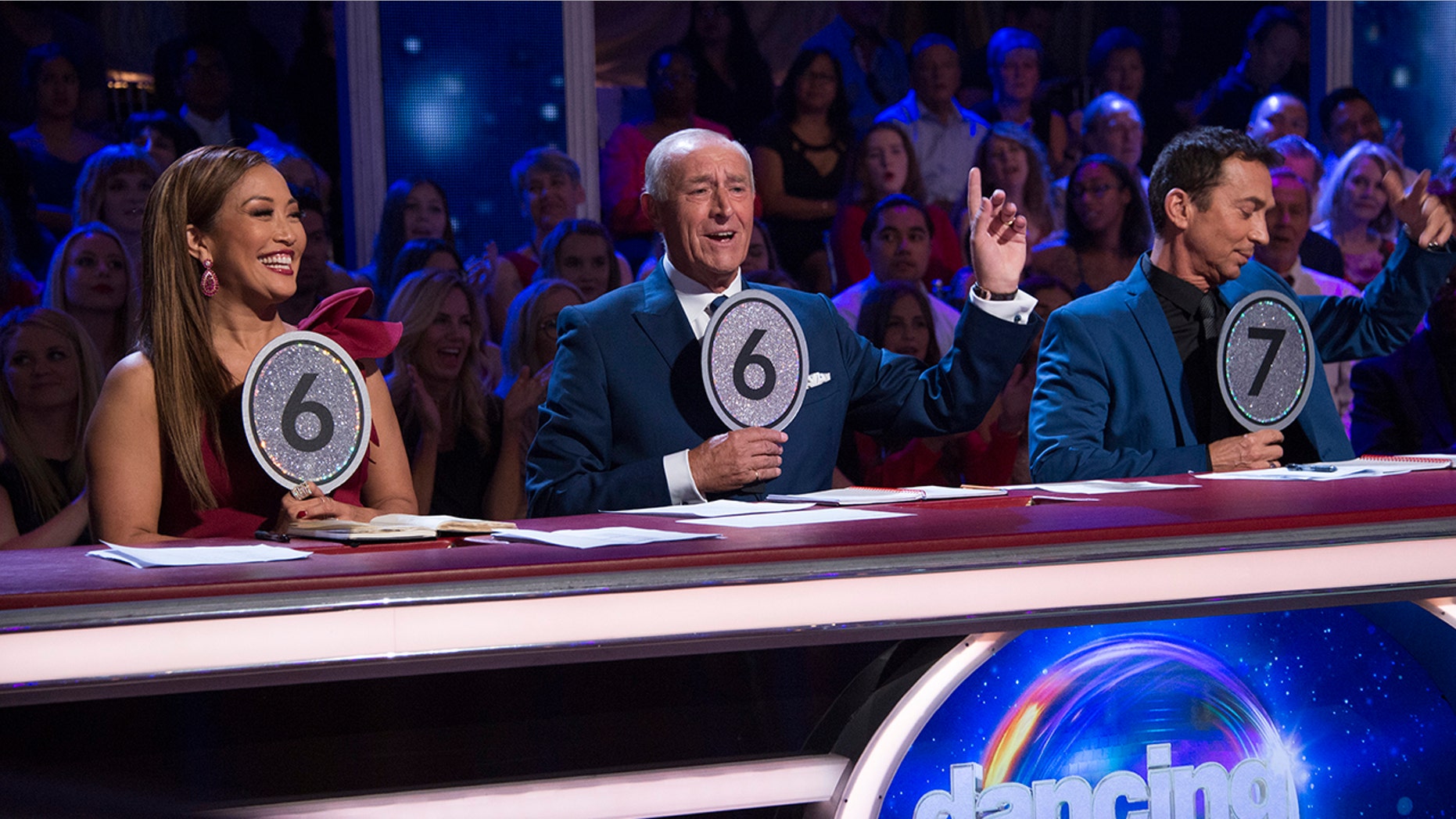 "Dancing with the Stars" went on Monday night -- but in a distinctly low-key way after the Las Vegas massacre.

It had earlier been announced that the celebrities and their partners wouldn't be giving interviews after the show.

And host Tom Bergeron opened the night by somberly telling the cameras, "There's an old saying that the show must go on, and it will. But first, all of us at 'Dancing with the Stars' want to send our love, thoughts and prayers to everyone touched by the senseless violence in Las Vegas. Please know that we are doing tonight's show with your foremost in our minds and hearts."

Bergeron also said Monday would NOT be an elimination show so the celebrities could relax on the "guilty pleasure" themed night.

Co-host Erin Andrews surprised viewers by announcing that Vanessa Lachey's partner and longtime "DWTS" pro Maksim Chmerkovskiy, was "dealing with a personal issue" and wouldn't perform with her. Alan Bersten, who was eliminated with singer Debbie Gibson last week, took his place on Monday.

"Property Brothers" star Drew Scott shared his guilty pleasure of watching true crime shows; his Argentine tango took place on a "CSI"-style street set.

After the dance, for which he got a score of 23 out of 30 with partner Emma Slater, Scott said on camera, "I lived in Vegas for many years. I want to say that all of our hearts here are with the families affected. It's a really sad situation…."

Former NBA star Derek Fisher and partner Sharna Burgess did a cha-cha based on his guilty pleasure, binge watching "The Fresh Prince of Bel Air." They got a score of 21.

Paralympian Victoria Arlen said her obsession was the song "Tubthumping,"which had lifted her spirits in high school because she was in a wheelchair at the time and got bullied.

She and Val Chmerkovskiy grabbed 22 points as their quickstep mirrored the song's lyric, "I get knocked down but I get up again."

Vanessa said her guilty pleasure was hanging out with her BFFs. Her jazz performance featured troupe dancing girls in the background to Cyndi Lauper's "Girls Just Wanna Have Fun."

Judge Bruno Tonioli said, "I absolutely loved it," but Inaba saw "a few mistakes" and Vanessa earned 23.

WWE star Nikki Bella told partner Artem Chigvintsev in rehearsal, "I'm obsessed with romance," which to her meant the X-rated novel "Fifty Shades of Grey."

Their Viennese waltz featured the wrestler vamping it up in a lingerie-style gown.

For the first time this season, John Cena came to see his fiancée perform and when it was over, the WWE star, dressed in a suit and tie, joined Bella and Chigvintsev in a chat with Bergeron.

Bella hugged Cena and said, "I love you."

When Bergeron asked Cena to judge his girlfriend, he said, "I thought it was spicy, exciting, fearless."

Looking at Bella, the tough guy elaborated, "Every reason why I love you."

Cena kissed her on the head and then Judge Len Goodman complained about Bella's dance, "It was a tad on the aggressive side."

Cena smiled, "That's my girl. She's aggressive."

Former "Malcolm in the Middle" actor Frankie Muniz lived out his boy band fantasy with a samba that found the judges wanting more hip action. Muniz and Witney Carson got a score of 21.

YouTube violinist Lindsey Stirling and partner Mark Ballas shone with the highest score of the night, 27 for jive which emphasized her guilty pleasure—staying in her pajamas all day.

Judge Carrie Ann Inaba said it was, "One of my favorite numbers of all time."

Former "Pretty Little Liars" actress Sasha Pieterse, who revealed last week how PCOS had caused her to gain weight, performed a cooking-themed jazz routine with partner Gleb Savchenko but judges burned her with the night's lowest score, 19.

Nick Lachey was looking to up his dance game after last week's disappointment and told fans about his guilty pleasure, romantic comedies.

The singer's 1980s style aerobics jazz dance with Peta Murgatroyd, however, received just 21 points.

Former football player Terrell Owens also garnered 21 -- for his salsa with Cheryl Burke that took advantage of his break dancing guilty pleasure.

"Hamilton" star and comic book fan Jordan Fisher and partner Lindsay Arnold finished off the night with an energetic superhero Charleston, earning 25 from judges.

With no elimination, all 11 couples advanced to next week's "most memorable year" show.