Dr. Phil captured on video hitting man on a skateboard with his car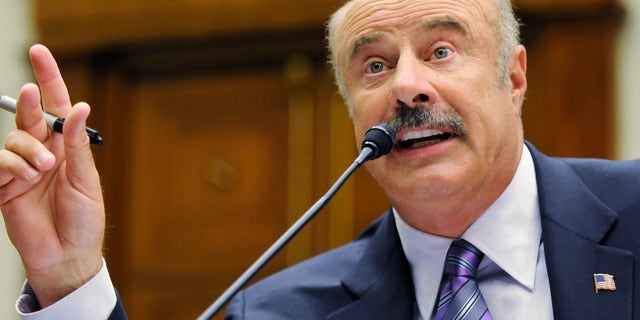 A man who previously claimed that he was injured when Dr. Phil hit him with his car might not have been entirely honest.
A new video obtained by TMZ shows the moment when the talk show host tried to pull in front of a van only to strike a man going by on his skateboard. The man stands right up, takes off his headphones and briefly speaks with the driver, who the outlet reports was Dr. Phil. The two even shake hands before parting ways without further incident.
As E! News previously reported, the skateboarding man is named Terrence Bembury, who took to Instagram shortly after the accident in a series of photos that have since been deleted showing him in a hospital and alleging that he would have to miss two days of work because of his injuries. He claimed he would seek legal action against Dr. Phil claiming he experienced pain and injuries that didn't manifest themselves until after the fact.
However, it seems clear from the video that it's unlikely the accident had any real lasting impact on him given his demeanor immediately following.
At the time, a spokesperson for Dr. Phil told the outlet that he talked to the man after the mishap and was assured he was OK. He said he'd cooperate with law enforcement if they had further questions.
After the release of the video, TMZ contacted Bembury's lawyer, John H. Mardoyan, who told the outlet that the video footage prompted him to rethink his decision to represent Bembury.
"After viewing the video footage, we have decided to no longer represent Terrence Bembury in the matter," he said.