Donald Trump Jr. releases email exchange: Celebrities on Twitter react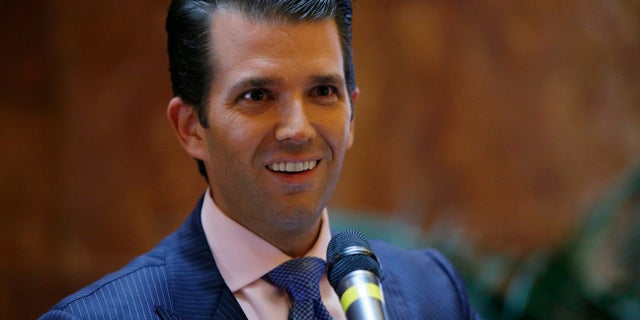 Donald Trump Jr. has been making headlines this week after tweeting "the entire email chain" of his exchanges with a music publicist regarding hearing damaging information about Hillary Clinton from the Russian government.
Trump Jr. appeared on Fox News' "Hannity" Tuesday night to clear the air about the emails with music publicist Rob Goldstone regarding scheduling a meeting in June 2016 with Natalia Veselnitskaya, a Russian lawyer.
Trump Jr., 39, told Hannity that he "probably would have done things a little differently" when he met with Veselnitskya but described the meeting as "nothing."
"I wouldn't have even remembered it until you started scouring through his (Goldstone) stuff," Trump Jr. said. "It was literally just a wasted 20 minutes, which was a shame."
President Trump defended his son writing on Twitter on Wednesday that his son was "open, transparent and innocent." Trump called the investigation the "greatest Witch Hunt in political history."
Celebrities took to social media to react to the news of the released emails: