Dolly Parton Person of the Year tribute concert adds Miley Cyrus, Katy Perry and more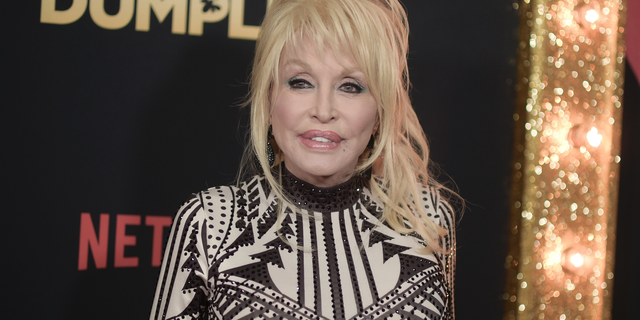 NEWYou can now listen to Fox News articles!
Dolly Parton is closing out 2018 in a very strong way. Not only is she in the spotlight thanks to the Netflix original movie "Dumplin'," but a slew of A-list performers have been announced to honor her at an upcoming event in 2019.
Parton will receive the 2019 MusiCares' Person of the Year award, complete with a tribute concert that just added some big names to its setlist.
According to Variety, Miley Cyrus, Katy Perry, Garth Brooks and Trisha Yearwood will join previously announced performers such as Leon Bridges, Lauren Daigle, Vince Gill, Don Henley, Norah Jones, Shawn Mendes, Kacey Musgraves, Willie Nelson, Linda Perry, P!nk, Mark Ronson, Mavis Staples and Chris Stapleton.
The outlet reports that even more guests will be added to the already star-studded list shortly. Parton will end the show with a performance of her own at the Feb. 8 event, which falls right in the middle of Grammy week.
While Parton, and eight-time Grammy winner, is being celebrated for her music, she's also getting recognition for her various charity work, especially what she does through her Dollywood Foundation. As Billboard notes, all proceeds from the event will go directly to the Recording Academy's MusiCares charity.
Parton is in good company for the Person of the Year tribute, which has previously gone to the likes of Aretha Franklin and Bruce Springsteen.