Dolly Parton fulfills lifelong dream with Glastonbury performance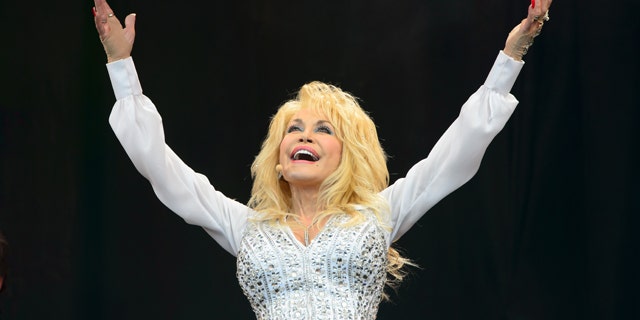 LONDON – Dolly Parton has won over legions of hard rock fans at England's Glastonbury Festival, one of the biggest events on the summer calendar.
The country legend played many of her hits to a crowd estimated at 150,000 people in her first ever performance at the often muddy festival at Worthy Farm in southwest England.
Parton told the crowd at the Sunday show that she had been waiting her entire lifetime for a chance to perform at Glastonbury. She penned and performed a special song about mud to mark the occasion, even though the day proved mostly sunny and fair.
Before the set, Parton told reporters she had to cut the length of her show to meet the festival timetable and decided to focus on her more upbeat songs.
"I thought, well, I can't do a bunch of sad, slow songs because everybody is drunk and high and we don't want to bring them down that bad, so there are two or three songs that they have to hear like maybe 'Coat of Many Colors' and a few things that are a part of my whole life and my background," she said.
"But we've tried to do a set where we can kind of keep it moving pretty good."
The 68-year-old said she has no plans to stop touring, singing and writing.
"I hope to never retire and I'm up there now and I enjoy every bit of it," she said. "I wake up every day with new dreams, so I feel like I'm just starting out."
Metallica headlined Saturday's show, and Kasabian was highlighting the Sunday night show.
The Rolling Stones, Jay-Z, James Brown and other influential bands have performed at Glastonbury over the years.