Dish Network will bring Cuban TV to U.S. homes – shows and telenovelas, but no news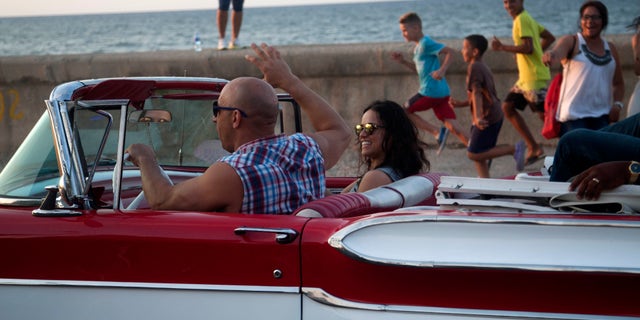 NEWYou can now listen to Fox News articles!
Cuba is coming to America via the small screen thanks to a new channel by DISH and Sling TV.
The two companies are teaming up to launch CUBAMAX TV which will bring Cuban movies and television shows to the U.S. It will be the first channel to provide a variety of programs by Cuban artists.
The channel will not feature political or news programs, but instead will focus on telenovelas, movies, children's shows and music videos.
"Connecting viewers with their heritage and culture is at the heart of the DishLATINO brand promise, and today marks an important milestone as we deliver movies and TV shows from Cuba that were previously unavailable," Alfredo Rodriguez, vice president of DishLATINO, said in a statement.
"With an estimated two million Cubans living in the U.S. and many others eager to learn about the island's rich culture, we're excited to provide a window into the arts and entertainment world of Cuba."
One of the featured shows on the network will be "Vivir del Cuento," one of the most popular shows in Cuba. The show stars an 80-year-old retired man named Panfilo, played by actor and comedian Luis Silva, who jokes about his life struggles.
Panfilo appeared in two sketches with President Obama tied to his visit earlier this year.
A wave of American celebrities and shows have flooded to the streets of Havana in the past two years with the likes of Paris Hilton visiting her family's former Hotel to Conan O'Brien hosting a series of his late night show from the island. Most recently, the next installation of the "Fast and Furious" franchise wrapped in Havana and Showtime's "House of Lies" became the first U.S. scripted television show to film on the island.
According CNET.com, CUBAMAX TV will be available Thursday to new and existing DISHLatino.
The Associated Press contributed to this report.