Did 'The Good Wife' Cross Line by Naming Sarah Palin-Supporting Character 'McVeigh'?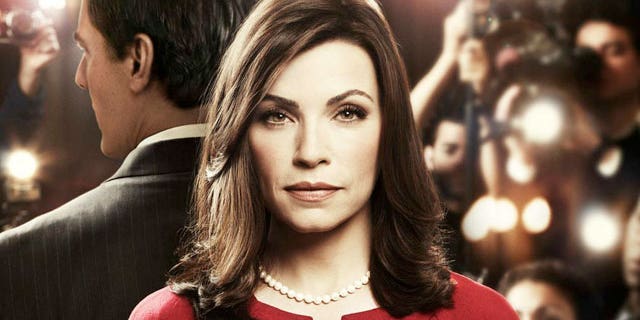 The CBS drama "The Good Wife" has raised a few eyebrows by naming Gary Cole's character, a ballistics expert, Tea Party member, and Sarah Palin supporter, "Kurt McVeigh," a not so subtle comparison to Timothy McVeigh, the man behind the 1995 Oklahoma City bombings.
So was the writing an attempt to discredit the former Republican Vice Presidential candidate by drawing links to Timothy McVeigh, or was it a simple artistic decision?
"Calling a character 'Kurt McVeigh' conjures up unmistakable images of mass murdering terrorist Timothy McVeigh. Hollywood screenwriters don't live in a cultural vacuum; they help to create American culture," Matthew Vadum, senior editor at the Capital Research Center in Washington D.C told FOX411's Pop Tarts. "They had to have known that making the character a conservative with a fondness for Sarah Palin was a clever way to take a jab at the former Alaska governor."
But the show's executive producer/co-creator, Robert King, said the naming of Cole's character was not intended to portray Republicans or Tea Party members in a negative light.
"The Kurt McVeigh character was introduced mid-season our first year, and at that time, he was given a name that was intended to play into the anti-conservative prejudices of the more liberal partner, Diane," King told Pop Tarts. "So no red flags were raised because the point was to satirize Diane's prejudice against his name. The point of the McVeigh character was that he was the most truthful and forthright character on the show, and yet he just happened to be a strong conservative."
"Diane and McVeigh end up falling in love with each other despite their political differences," King said. "So just to be clear, anyone who has seen the show will know that McVeigh is a remarkably positive character, and that Diane's initial bias against both his politics and his name is quickly demolished in the face of the person himself."
But some critics aren't buying King's explanation. Hollywood publicist Angie Meyer said the character's name highlights a double standard that exists within the mainstream media.
"Democrats were up in arms just months ago when Tea Party protesters morphed Obama's image with Hitler on rally signs, yet we're hearing birds chirp when a Palin-like character on primetime TV is parodied into a homeland terrorist? The double standard astounds me," Meyer said. "If Hollywood wants to play with politics, and create a character using the same surname as an abhorrent terrorist – then CBS has just slapped the face of each one of the Oklahoma City victims, and their loved ones."
Not everyone thinks CBS was out of line, however.
"Timothy McVeigh does happen to have some key beliefs in common with the Tea Party," entertainment commentator Jenn Hoffman said. "Any way mainstream media can mock and expose those kooks who call themselves Tea Partiers is good for America. Good for CBS."
This isn't the first time "The Good Wife" has taken a sarcastic stab at Palin. An episode that aired in March last year featured the McVeigh character receiving a gift from a partner of a law firm – a book about Sarah Palin made up of blank pages in a supposedly humorous attempt to represent "the mind and thinking of Sarah Palin" in the wake of her real-life bestseller, "Going Rogue."
Deidre Behar contributed to this report.