Did Brooke Mueller Enter Rehab to Keep Her Kids?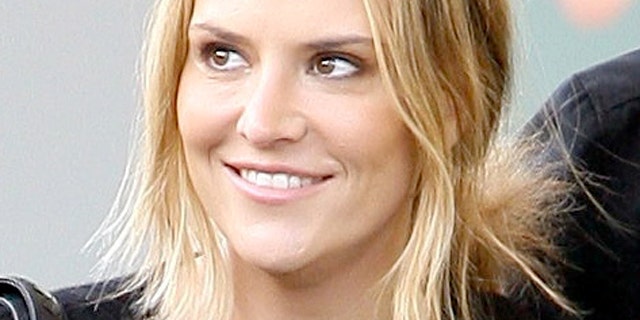 NEWYou can now listen to Fox News articles!
Last week Brooke Mueller, the wife of Charlie Sheen, checked into the Malibu-based rehabilitation facility The Canyon, according to multiple reports.
This would follow a stay at a North Carolina-based rehab and wellness facility last month, after Mueller was released from a hospital's intensive care unit after she contracted a high fever following tooth surgery.
SLIDESHOW: Who is Brooke Mueller?
Beverly Hills-based addiction counselor Marty Brenner, who previously worked at The Canyon, told Pop Tarts a 30-day stay at the "high-end, therapeutic resort" facility, which sprawls over 200 acres, costs around $50,000 and comes complete with gourmet chefs, plasma TVs, 1000-thread sheets, swimming pools and scenic walking trails.
"A guest would be heavily detoxing for the first 10-15 days to get her mind straight, where she will be observed and monitored 24/7," Brenner told Pop Tarts. "Staff would ensure she is on the right medication to avoid any dangerous withdrawals. The toughest chemical to get off is actually alcohol; the withdrawal can lead to seizures as the body goes through so many changes. [A guest] would then be going through some very intense therapy, with a completely individual program of spiritual and cognitive techniques tailored to her needs."
An inside source told Pop Tarts that any stay at The Canyon might not have been Mueller's choice. The insider said DCFS (Department of Children and Family Services) may have mandated that Mueller seek professional help in order to retain custody of her children with Sheen, 11-month-old twin boys Bob and Max.
"Brooke would have entered into a voluntary maintenance contract which allows her to keep her kids providing she does XYZ," said our source. "The courts then become involved if she decides to violate that contract."
The drama between Sheen and Mueller escalated in Aspen, Colo., in the early hours of Christmas Day when Mueller made a 911 call claiming that Sheen held a knife to her throat and was threatening to kill her.
Authorities at the time were said to have tested the blood alcohol level of both parties, and Mueller registered a .13 while Charlie registered a .04. The Colorado-based DCFS said they were looking into the incident, and our insider said that a "transfer jurisdiction" from Colorado to California would have since taken place.
Sheen and Mueller have since appeared in an Aspen court together, where the "Two and a Half Men" star was formally charged on suspicion of felony menacing, misdemeanor third-degree assault and misdemeanor criminal mischief.
"What went down on Christmas Day automatically raises a red flag, especially as it was so high-profile and it would be dealt with by the Sensitive Case Unit," explained our insider. "Usually two people then go out and launch an investigation, one as a primary investigator and the second as a witness to ensure no discrimination occurs."
An official spokesperson for the DCFS in Los Angeles did not respond for comment.
Mueller's attorney did not respond for comment, and a rep for Sheen was unable to comment on Mueller's alleged visit to rehab and whether the DCFS are involved in the case.