Demi Lovato's "Skyscrapper" Music Video Debuts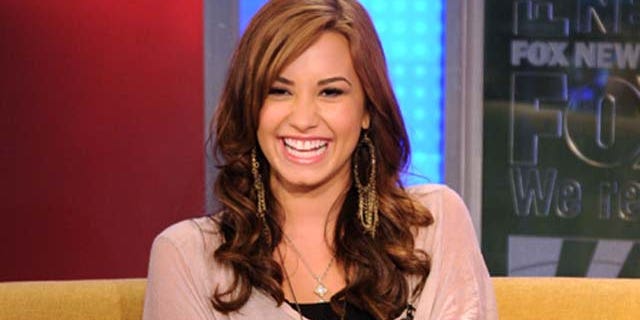 Disney starlet Demi Lovato premiered the music video to her long-awaited single "Skyscrapper"— in which she is "trying to spread the word about getting help and rising above issues."
Lovato sat down with Ryan Seacrest and discussed what the video, which debuted Wednesday night. She spoke about what it meant to her being, how it's inspired by her former eating and bipolar disorder and cutting issues, and finally seeking medical help.
"This video was an emotional release for me," said Lovato in the interview. "This isn't your glam video. I remember thinking, 'I don't want it to look like this video is all about the hair and make-up and the outfit."
Lovato told Seacrest that she struggled with depression and unhealthy eating habits from an early age.
"I was unmedicated for so many years and it led to so many problems," Lovato said. "It was night and day. On camera, I could totally turn it on and its part of being an actress.
"As a musician you go on stage no matter what is going in behind closed doors and you put on a show," she added. "This time the show went on without me."
With newfound strength, Lovato says she refuses to keep quiet about these issues.
"You don't realize how many girls are suffering and no one talks about it because it becomes the norm," Lovato said. "There are issues that need to be addressed. If I can help someone by telling my story then I'm going to do that 100 percent."
You can reach Alexandra Gratereaux at: Alexandra.Gratereaux@foxnewslatino.com or via Twitter: @GalexLatino
Follow us on twitter.com/foxnewslatino
Like us at facebook.com/foxnewslatino