Demi Lovato, Wilmer Valderrama Have Pizza Dinner With President Obama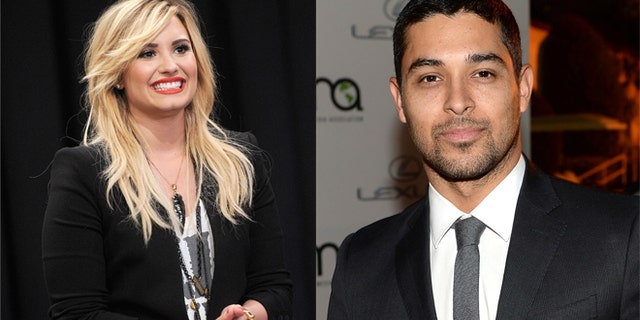 NEWYou can now listen to Fox News articles!
Demi Lovato and Wilmer Valderrama sat down with one of the most powerful men in the world: President Barack Obama.
The President, who was in Texas on Wednesday to meet with Gov. Rick Perry to discuss the flood of young migrants crossing over the border, shared the dinner table with the couple at director Robert Rodriguez's castle.
Lovato, 21, tweeted on Wednesday: "Dinner w/ @BarackObama tonight at @Rodriguez's castle tonight…. No big deal…"
Afterwards, she joked: "Thank you @Rodriguez for the pizza… Oh and hosting the prez at your house but seriously… That pizza…"
Valderrama – who re-started his Twitter account after it was hacked last week – wrote: "Last night, we had dinner & a passionate conversation w/ @BarackObama about community engagement. The challenges will be met."
"Thank you to my boss and mentor @Rodriguez for having the castle be the perfect scenery to this incredible & empowering evening!" he continued. "And finally thank you to you Mr. President, @BarackObama. It's been an honor to be part of this movement. Thanks for the chat last night."
The couple did not elaborate further on the conversation with the President, but as Valderrama is heavily involved with VotoLatino, it would be safe to assume it probably included Latino empowerment.
Neither Obama nor Rodriguez, director and creator of "From Dusk Til Dawn: The Series," starring Valderrama, have commented on the dinner.
Follow us on twitter.com/foxnewslatino
Like us at facebook.com/foxnewslatino