Demi Lovato wants a Grammy, teases new album: 'Never felt this hungry and driven'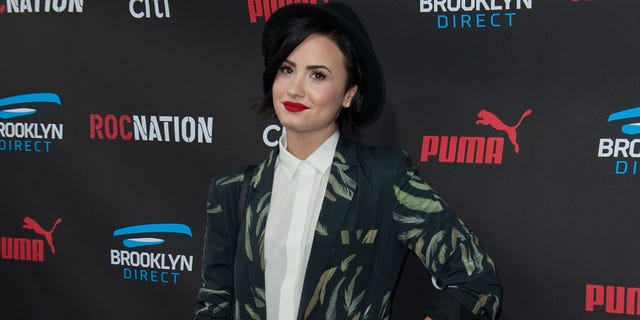 NEWYou can now listen to Fox News articles!
Demi Lovato isn't a nominee in Sunday's Grammy Awards, but it's something that she wants to change.
Hours before the annual music ceremony, the 22-year-old singer took to Twitter to tease new music and tell her fans she is serious about getting the coveted award.
"I've never been more confident in my sound. Never been so sure of who I am as an artist," Lovato tweeted. "Never felt this hungry and driven."
Teasing her fifth studio album she continued: "I can't describe my new sound… The only word that comes to mind is authentic. Very very authentic to who I am & the voice I have inside.."
"What I can say is this will be my best work yet… Already game changing music and I've barely scratched the surface on creating this album," Lovato said. She went on, "I am going to ding my heart out more than I've ever sang before.. To the sound I've spent my whole life trying to identify.. I'm ready."
The Texan then declared: "F**k trying to make music that will appeal to the masses for the sake of hit songs. It's time to share my lane… MY SOUND.. Because no one can take away my individuality or copy my best work which my fans serve to see."
Lovato, whose comments came after attending the Roc Nation Pre-Grammys Brunch on Saturday, also concluded with: "The changes I've made… It's a new journey… A new chapter in my life and I'm so f**king ready. I WILL get a Grammy nomination one day. No more f**king around. Let's GO!!!!!"