Demi Lovato to take break from music, spotlight in 2017: 'I'm not meant for this'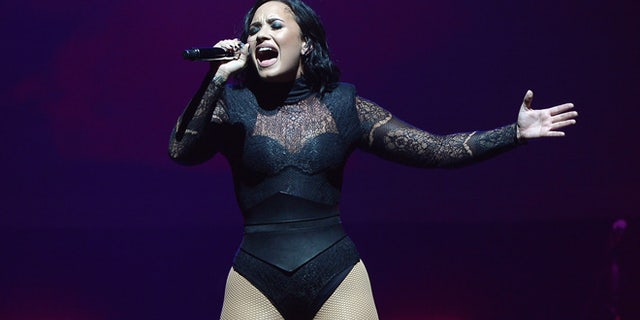 NEWYou can now listen to Fox News articles!
Demi Lovato is joining Selena Gomez and stepping out of public view for a while.
The singer announced on Twitter that she's "taking a break from music and the spotlight" to get away from it all in 2017.
"So excited for 2017. Taking a break from music and the spotlight.. I am not meant for this business and the media," Lovato wrote on Tuesday.
The singer's announcement came just hours after the release of a candid interview with Glamour magazine in which she slammed Taylor Swift.
In the cover story, Lovato suggested that Swift could do more for feminism, "if they're going to claim that as part of their brand." She referred to Swift's "girl squad" as 'slender" and "not realistic."
"I don't see anybody in any sort of squad that has a normal body," she told the magazine.
On Twitter Tuesday, the former Disney Channel star remained unapologetic about her comments toward Swift saying, "Words can be taken out of context when doing interviews."
"I get asked questions. I answer them. Sue me," she posted, followed by, "Still not apologizing for saying what everyone [wants] to say."
"I don't understand why people care so much about what I say in interviews. Do y'all watch the news? Don't y'all got s--- to worry about?," she wrote.
When asked by a fan if she would be returning to the spotlight, Lovato responded with. "Dunno. It doesn't feel worth it anymore. I'd rather do charity work [to be honest]."
The "Stone Cold" singer is scheduled to complete the international leg of her "Future Now" tour. Her final concert date is slated for Feb. 3, 2017, in Dubai as part of RedfestDSB.