Demi Lovato slammed on social media after she asks for her own Barbie doll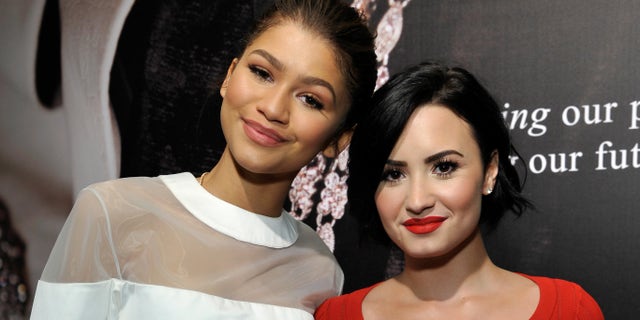 Demi Lovato wants her own Barbie doll. She wants it to have her actual size measures, with some curves.
Her request received a backlash on social media because it came shortly after fellow singer Zendaya revealed she was given her own Barbie.
Lovato, 23, tweeted to the doll company asking for them to create a "curvy doll" and that she would model for it. Fans were quick to accuse her of trying to steal the spotlight from Zendaya, who announced on Saturday that she would get her own Barbie doll with her famous dreadlock tresses that mimicked her look at the Oscars.
"Hey @Barbie pls don't make a demi lovato doll just bc shes jealous of zendaya's success this is not her moment," a Twitter user wrote, according to Gossip Cop.
Another user tweeted: "I don't feel like you care about Barbie making curvy dolls, I just think you want the attention tbh."
A user, directing a comment to Lovato, wrote: "This is a big win for women of color. Wait a few days to talk about measurements."
Lovato has since deleted the tweet and has not commented on the criticism.
As for Zandaya, she has not spoken out about Lovato's comment, but instead said that it's an honor to have a Barbie that looks like her.
"When I was little I couldn't find a Barbie that looked like me, my...how times have changed. Thank you @barbie for this honor and for allowing me to be apart of your diversification and expansion of the definition of beauty. Can't wait to keep doing amazing things with you," she wrote in Instagram.
Like us on Facebook
Follow us on Twitter & Instagram