Debbie Harry's Key Piece of Advice for Aspiring Artists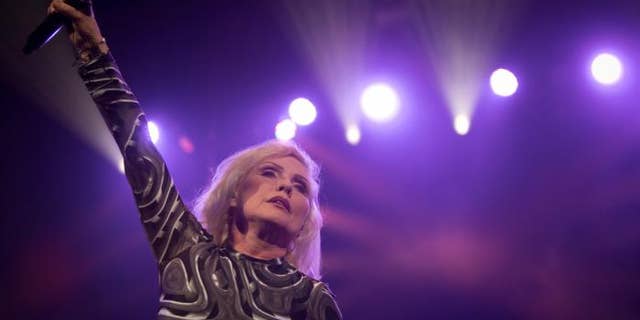 NEWYou can now listen to Fox News articles!
When Debbie Harry discovered an organization would encourage children to pursue dance after school, she thought, "Call me."
And thankfully, that's exactly what they did. The founders of nonprofit organization Dance to Unite, Inc. were happy to get the Blondie frontwoman involved with the cause.
"Some friends of mine started the organization. And when they told me about it. I thought it was such a terrific idea," says the 70-year-old singer. "So when they asked me to be involved, it was a no brainer — it's such a great organization for kids; I couldn't say no."
Dance to Unite, Inc., which aims "to use dance as a vehicle to teach and celebrate cultural diversity," partners with after-school programs in New York City to offer free weekly classes to students in elementary and middle school. Programs in jazz, Bollywood, ballet, and even hip-hop, among others, offer students a physical education component while exposuring them to a medley of artistic backgrounds, and it all leads up to an end-of-year performance.
Dance to Unite has already "raised more than $100,000 (which was their goal) in support of the company's expanding free after-school dance and educational programs" at their third annual benefit (called One Way or Another), where students performed alongside Harry as she sang a few of her biggest hits — including 1979's "One Way or Another," of course:
According to Harry, who has sold more than 40 million albums worldwide, these types of programs are now more crucial than ever.
"Music education has become so much more specialized, and it's not included in as many schools as it once was, which is a tragedy," she says. "Music education is about discovery. Without this discovery, you lose opportunity to discover things about yourself. It's a very important thing, and in addition to being important in those respects, on a collective level, music does a lot for people that is beyond words — it does something for psyches, and we can't overlook that either."
The National Dance Organization reveals there are numerous benefits to learning some new moves at a young age, including physical wellness, discovering appreciation for oneself, and communicating new ideas, just to name a few.
But while Dance to Unite, Inc. is "in the process of working on a model that will be implemented in other locations," Harry does offer some key pieces of advice to any aspiring performer.
"First off, you have to love the art form that you choose, and you have to feel deeply related and inspired," says Harry.
"And I think that if you go beyond that, and reach out into the world to produce art or music for the public, or to art and music lovers, you have to be dedicated, and be prepared for criticism," she adds. "You have to be really committed, and not go about it in a half-hearted way."