'Deadpool' star Ryan Reynolds replies to Kanye West's claim movie tracks sound 'similar to mine'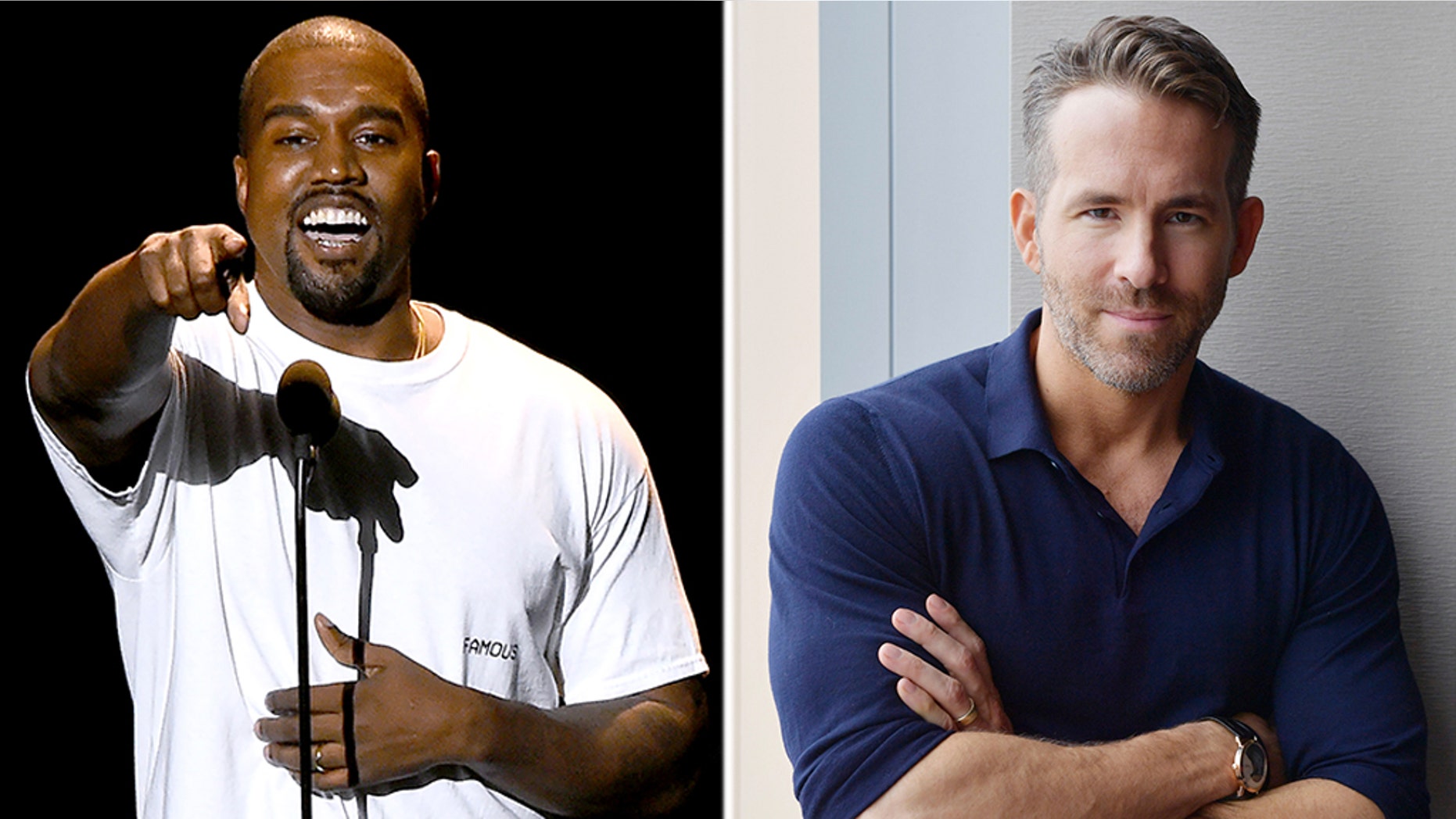 Kanye West isn't afraid to declare his love for "Deadpool" to the world, though he claimed this week that some of the tracks in the movie "sound similar" to his own.
West, 41, said he loved both of the "Deadpool" films starring Canadian actor Ryan Reynolds in a series of tweets Tuesday. But he had to point out the music sounded familiar.
"Bro I would have cleared my music for Deadpool," West tweeted.
West then continued to share his thoughts about the film based on the Marvel Comics character.
"Your guys writing and approach is so innovative … I love how you guys break the 4th wall… thank you for being innovative and please know I'm down to clear next time," he added.
Reynolds later responded to West's initial message.
HARVEY KEITEL'S TEENAGE SON ASSAULTED IN NEW YORK CITY
"Agree," the star quipped. "I'm having a word with Celine Dion."
Dion replied to Reynolds hours later, "Hmm, 'Ashes (Yeezy Remix)' does have a nice ring to it… - Céline xx..."
The singer recorded the song "Ashes" for the soundtrack of "Deadpool 2." It was used in a James Bond-like title sequence in the sequel. She and Reynolds also appeared in a music video for the tune.
E! notes that the second Deadpool film, which was released last month, "features mainly throwback tunes."
One of the new songs on that movie's soundtrack, "Welcome to the Party," features producer Diplo, along with rappers French Montana and Lil Pump and singer Zhavia.
Billboard described the song as "a hard, straightforward beat that recalls the gritty sound of TNGHT hit "R U Ready," which Kanye West sampled for his tune "Blood on the Leaves."