'Deadliest Catch' Season 14, Episode 17 recap: Competition and rumors divide the fleet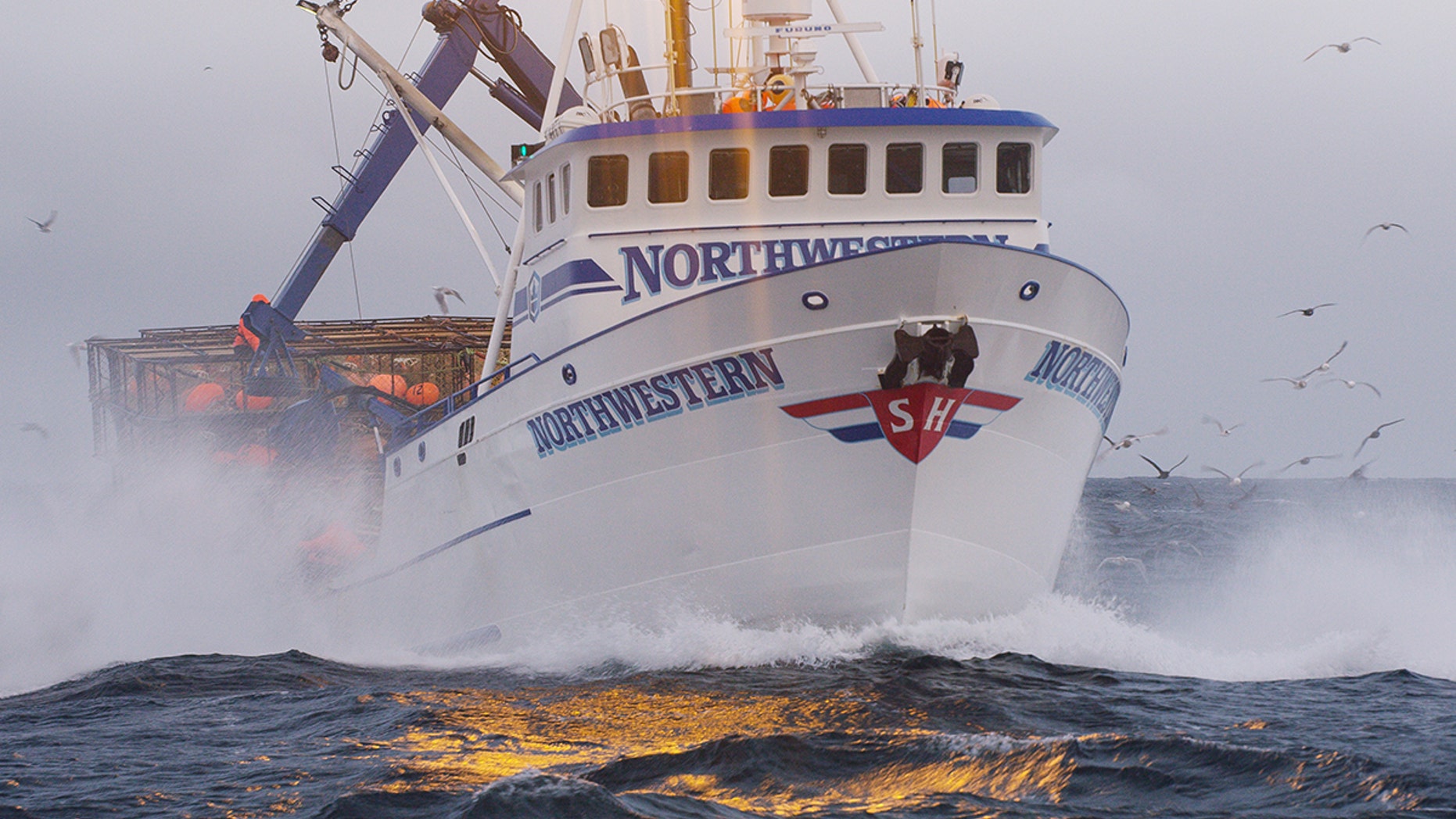 The crew on Season 14 of "Deadliest Catch" had their work cut out for them as they reach the end of their crab fishing season. With competition more fierce than ever, loyalties were tested when a nasty rumor began to spread among the fleet.
The episode opened with a brief teaser about captain Jake Anderson's ship, the Saga, being unreachable. Things cut back in time from there to more mild times aboard the Cornelia Marie, where captains Casey McManus and Josh Harris were reaping the benefits of some intel Harris borrowed from his late father following the end of the supermoon event. 
Meanwhile, aboard the Northwestern, Sig Hansen is having some serious trouble bouncing back from the harsh weather. His pots are coming up empty, forcing him to go back to the drawing board to find a hot spot. Eventually, he starts to track where the rest of the fleet is dropping pots and how long they've been there. That helps him determine where he can fish, but it means that other fisherman are already there.
Typically Hansen avoids other boats at all costs, but when there's quota on the line, he's willing to bend his own rules. The question is, how far will he go?
Meanwhile, Anderson is gambling on heartier western waters to find crab away from the rest of the fleet. His men are getting pummeled with 25 foot waves and, despite their efforts, pots are still coming up short. However, the numbers aren't so bad that they can call the grounds a dud, forcing the Saga to just grind it out in tough conditions. Luckily, morale is high, but that all changes in a big hurry.
Meanwhile, Hansen finds his way to Josh and Casey's honeypot. He breaks the code of the sea and starts placing his pots almost on top of the Cornelia Marie's. The boys notice in a big hurry. They're annoyed and note that no one wins when they split territory like this. The final straw comes when one of Sig's lines gets tangled in one of theirs. The process to untangle them would put the Cornelia Marie's crew at risk, and Casey isn't going to play ball with that. He goes on deck and personally cuts Sig's line.
Casey calls the veteran captain, who is rude over the radio and suggests that it's a young-captain thing to have a territory war, despite constantly avoiding and chastising other captains for doing it. Just when it seems like the competition had gotten to the captains and caused a rift between them, they're put to the test.
The episode returns to where it was at the beginning, with the other captains having a minor panic at the news that an emergency call was coming from the Saga, with Anderson unavailable on the radio. Everyone gets on the radio and spreads the news, but it's Hansen who is the most concerned for his former protege.
When radio contact fails he calls Anderson. After a tense amount of ringing, the captain answers and reveals that everything is fine. In fact, Sig's call is the first he's hearing of any kind of distress call. Anderson double checks his equipment and can't figure out how the rumor that his boat is in distress got started. While everyone else is relieved, he is not at all amused.
He calls his crew for a meeting and informs them that they need to call their families as word must have gotten out that there's a situation. Just like that morale is in the toilet. He gets a call from the ship's owner who tells him that, although he's happy they're safe, it's time to drop anchor and wait out this bad weather.
The episode ends with Anderson, somewhat prophetically given he's unaware of the tension between Hansen, Harris and McManus, that all the captains take care of each other, and for that he's grateful.