David Foster and Katharine McPhee show some PDA at Beverly Hills event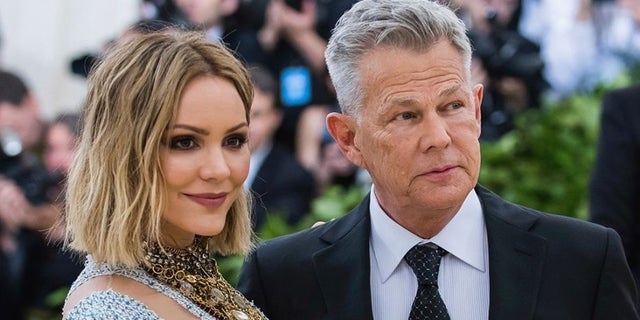 David Foster and his fiancee Katharine McPhee are clearly enjoying their engagement after the pair were spotted smooching at a benefit event in Beverly Hills.
On Thursday night, the newly engaged couple stepped out to attend the Friends of The Israel Defense Forces Western Region Gala at the Beverly Hilton Hotel, where the two were seen packing on the PDA.
McPhee looked sexy in a sleeveless, black leather dress with a front zipper while her music producer fiance matched her in a black, three-piece suit.
The two posed for photos at the Beverly Hills soiree and were seen getting cozy with one another. The couple was snapped sharing a kiss with Foster's arm around McPhee during the event.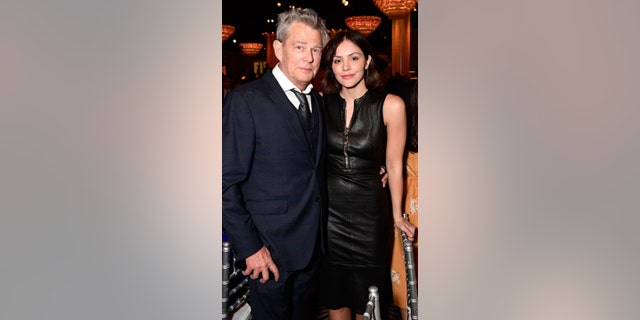 Prior to attending the evening gala, the May-December couple stepped out to celebrate Foster's 69th birthday. The pair reportedly celebrated the music producer's day of birth with a casual lunch date in Los Angeles.
The 34-year-old former "American Idol" star was seen donning a floral ensemble on Thursday afternoon while walking alongside her soon-to-be husband.
Back in September, the musical couple spoke out about their 34-year age gap and said that they don't care what people have to say about their age difference.
"It doesn't make sense to a lot of people, but it does to us," Mcphee told People last month. "He has things to learn from me and I have a lot of things to learn from him, so I think we have a nice yin and yang."
The couple met for the first time in 2006 when the music master served as a mentor for the then-"American Idol" contestant. After gaining fame post "American Idol," Foster helped to produce McPhee's first single.
"She didn't catch my eye on the first day because I was so busy trying to do my job," Foster admitted. "But, the reality is that in the last 12 years I've always had a connection with her."