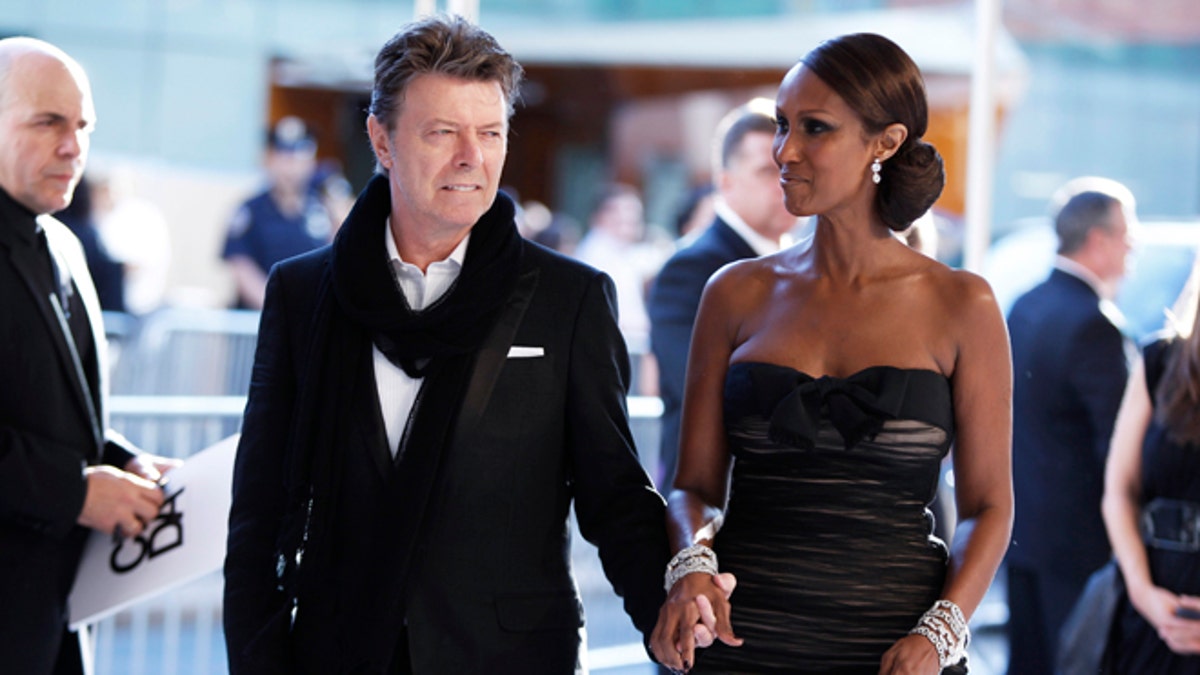 David Bowie's widow, Iman, has shared a comforting message to her husband's fans.
It has been almost one month since Iman said goodbye to her beloved husband, and she's sharing her own words for the first time since his death.
Click here to subscribe to FOX411's YouTube channel
WATCH: David Bowie's Family Planning Private Memorial Service -- New Details Revealed
The 60-year-old model took to her Instagram to offer her appreciation for all the support she has received.
"'Love & Gratitude,' Iman," the photo read.
Bowie died on Jan. 10 at age 69 after a year-and-a-half battle with cancer. On that day, Iman shared a quote with her Instagram followers.
Iman was spotted out for the first time since his death on Tuesday. Dressed in a long black coat and dark sunglasses, she appeared solemn as she walked her dog in New York City.
WATCH: David Bowie and Iman: A Timeline of Their Whirlwind 26-Year Romance
In his will, the iconic artist left Iman with approximately half of his fortune, which has been estimated at between $100 million to $250 million. The rest will be given to his assistants and children, Duncan Jones, 44, and Alexandria Zahra Jones, 15.
Iman and Bowie married in 1992 after two years of dating.