Dave Matthews ends up stranded before concert, gets ride to show from fans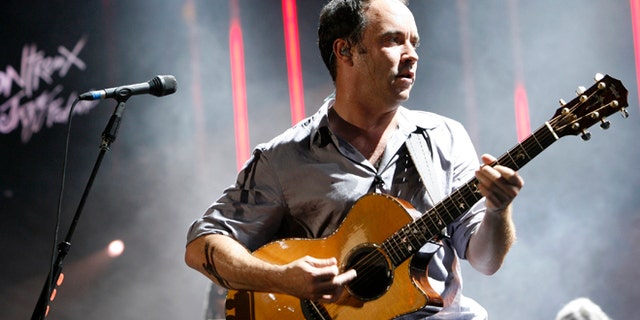 A couple of Dave Matthews Band fans got up close and personal with the group's star when they found him stranded on the side of a Pennsylvania road and gave him a ride to his Hershey concert.
Emily Kraus and her boyfriend spotted Dave Matthews, 46, while they were on their way to see him perform, according to CBS 21. The singer had no cell phone and his bike was broken, so they offered him a ride to the show.
The two were star struck, Kraus told the news station.
"So we didn't know how to make conversation with him in fact, so we were talking about his tour and where he had come from. He had just been in Cincinnati and he said 'I'm taking a short break after this one because I have to drop my daughters off at camp,' and he was just a very humble guy," she said.
The singer was very thankful for the pair's help and invited them to dinner, Kraus said, but she "felt out of place" and declined.
Still, they decided to take Matthews up on his offer to go backstage and watch the show from prime seats.
"I woke up this morning, and I rolled over and I said , 'okay yeah that really happened yesterday,'" she said. "It was surreal we couldn't believe it."