Danny Pino leaving 'Law & Order: SUV' after four seasons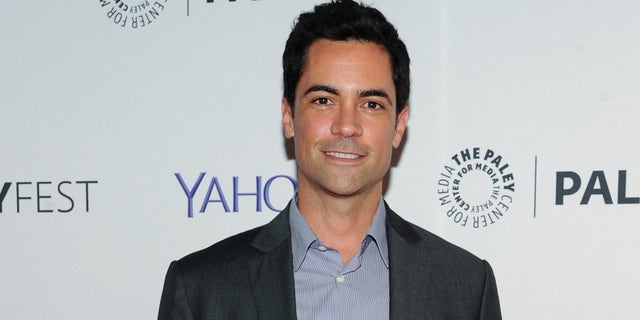 Mariska Hargitay is getting a new #2 on "Law and Order: SVU" after the season 16 finale said good-bye to Danny Pino.
During Wednesday night's episode, Pino's character Nick Amaro got a proper send-off after four seasons alongside Hargitay's Detective and then Lieutenant Olivia Benson.
The Hollywood Reporter and E! News both confirmed that Pino, 41, was leaving the show.
[SPOILERS AHEAD]
In the final 10 minutes of the episode, shots were fired by a sex trafficker during a trial — Amaro goes chasing the shooter and he gets hit in the knee and the liver.
Although it was touch and go, he made it out of surgery before dropping the bombshell that he planned to retire and head west to California.
"I know I wasn't what your old partner was for you," he told Benson in reference to her old partner played by the departed Christopher Meloni.
"I grew more in the last four years with you than I did in the 12 years I was with [Stabler]," she said then. "That relationship, whatever it was, didn't allow for anything else. But with you, with your support, I have a family," she added. "You helped me grow."
After the finale aired, Pino tweeted his thanks.
Hargitay also shared a picture of the two of them, captioning it: "#Friendsforlife."
Pino debuted in season 13 following the departure of Meloni's Elliot Stabler.