Dancing With the Stars: William Levy's Spotless Cha-Cha & Freestyle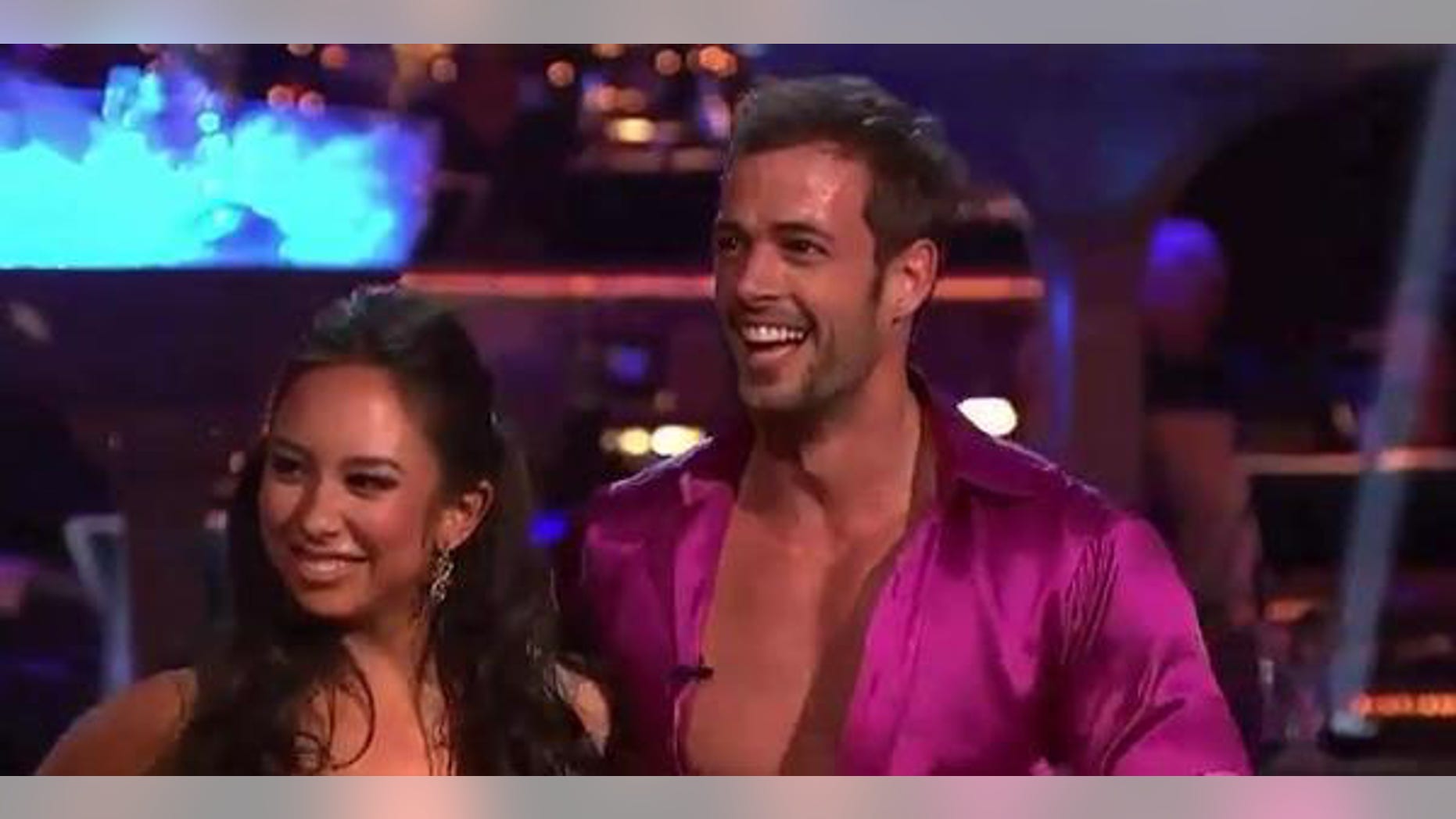 In his final attempt to prove that he is the most deserving of the Mirror Ball trophy, Cuban actor William Levy left it all on the dance floor Monday night on the eve before the winner is announced.
All the hard work and countless hours of practice paid off as the actor received 10's across the board from the judges.
Dressed in colorful attire, Levy and his dance partner Cheryl Burke danced the cha-cha to Pink's "Raise Your Glass" upbeat tune.
"Loud and proud -- and that's just your shirt!" said dancing expert and judge Len Goodman.
"Good as I've ever seen in 14 seasons of cha-cha-cha!"
Judge Bruno Tonioli, who is a big fan of Levy, had given the telenovela star some pointers during practice, which Levy certainly put to work.
"I know you've got a nice butt, but don't keep it under you," Tonioli warned Levy about his posture during rehearsal.
After his cha-cha number Tonioli was impressed with Levy's overall routine.
"That was an intoxicating Cuban cocktail," Tonioli raved. "Your hip action leaves me green with envy."
As for Carrie Ann Inaba, the only female judge, she was delighted with Levy's progress in the competition.
"What's now there -- sophistication in the movement," she said. "You've grown miles!"
After landing the first perfect score of the evening, Levy came back with a freestyle routine to Shakira's "Objection" Tango song for round two, which was sexy and fierce.
Levy combined a mix of salsa and Tango moves, wearing all black. Burke donned a red dress.
"What you do, you do well," Goodman said. "I liked it -- I liked the lifts, I liked the changes of rhythm... But, for me, it was too predictable."
"I'm fed up with it!" he told Levy.
Perhaps the older dance instructor is jealous of Levy.
"All you do is shake your butt and get the women screaming," he added.
Tonioli didn't seem to mind the booty shaking.
"You were like two devils unleashed upon the earth into a Latin-inspired extravaganza!" Tonioli yelled excitedly.
Inaba was all smiles for Levy.
"That was exactly what a freestyle should be," she said.
Levy and Burke's freestyle landed them a 29 (out of 30.) The winner of the Mirror Ball trophy will be announced on Tuesday night.
You can reach Alexandra Gratereaux at: Alexandra.Gratereaux@foxnewslatino.com or via Twitter:@GalexLatino
Follow us on twitter.com/foxnewslatino
Like us at facebook.com/foxnewslatino