Dancing With the Stars: William Levy Almost in Bottom Two, Sherri Shepherd Eliminated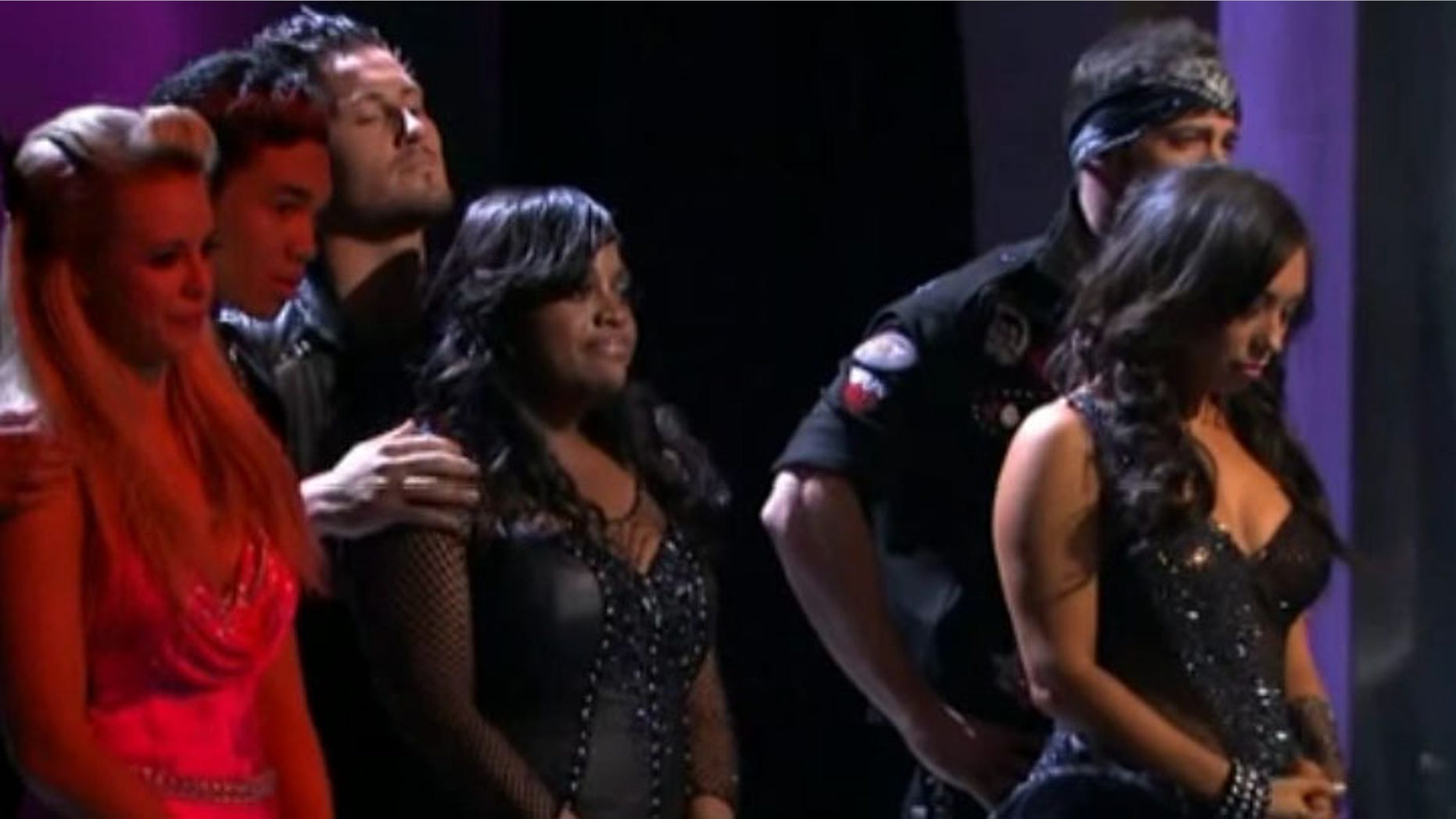 For the first time in the competition, William Levy saw himself in danger on Tuesday night of being chosen as one of the couples to be sent home on Dancing With the Stars.
Nevertheless, Levy's loyal fans came to the rescue, and despite his low scoring performance of the Rock and Roll jive the previous evening, Levy ended up safe from elimination.
"It's not how many times you fall but how many times you get up," a disappointed Levy said as he promised to deliver a better performance next week.
Unfortunately for "The View" host Sherri Shepherd, the time to go home came too soon.
In an unexpected turn of events, Shepherd and her dance partner Val Chmerkovskiy were eliminated.
The judges were stunned with America's vote because Shepherd had done well the night before, and overall in the competition.
"I'm shocked," said DWTS judge Len Goodman. "This is beyond belief."
Even DWTS co-hosts Tom Bergeron and Brooke Burke did not expect Shepherd to be in the bottom two (along with Chelsie Hightower and Roshon Fegan) -- let alone be sent home.
Shepherd, who wept, did not think her elimination was justified, but said she was grateful to have had the opportunity to be on the show.
Dancing With the Stars: William Levy Comes Up Short With Rocked Out Jive
"I just want to say thank you for letting me live a dream," said the TV host.
She encouraged viewers at home to do "that thing that's scares you… because it's so amazing on the other side," referring to her fear of dancing on public television with DWTS.
Apparently Shepherd was so upset with the results that she did not make it to the post-show interview on Jimmy Kimmel Live following the DWTS broadcast.
Fellow contestant, soul singer Gladys Knight, told E! News Online it was a shame Shepherd had to leave the competition.
"She's hurting right now," Knight told the publication. "I talked to her [and] anybody that has to leave this family is going to be disappointed."
"It's unreal to say you wouldn't be," she added.
"I don't get it. I can't be totally happy about [staying] because Sherri had to go," Knight said.
William Levy and Elizabeth Gutiérrez in Better Times
Other notable moments in the competition included Donald Driver's outstanding performance of the "paso doble." The NFL player blindsided his competitors as he earned a score of 27 (out of 30) and was the judges', especially Goodman's, "favorite team."
Actress Melissa Gilbert was rushed to the emergency room for a concussion and whiplash after finishing her dance Monday night. Details of what happened, or how she is doing, have not yet been disclosed.
You can reach Alexandra Gratereaux at: Alexandra.Gratereaux@foxnewslatino.com or via Twitter: @GalexLatino
Follow us on twitter.com/foxnewslatino
Like us at facebook.com/foxnewslatino