Dancing with a baby! 'Dancing With The Stars' features surprise pregnancy announcement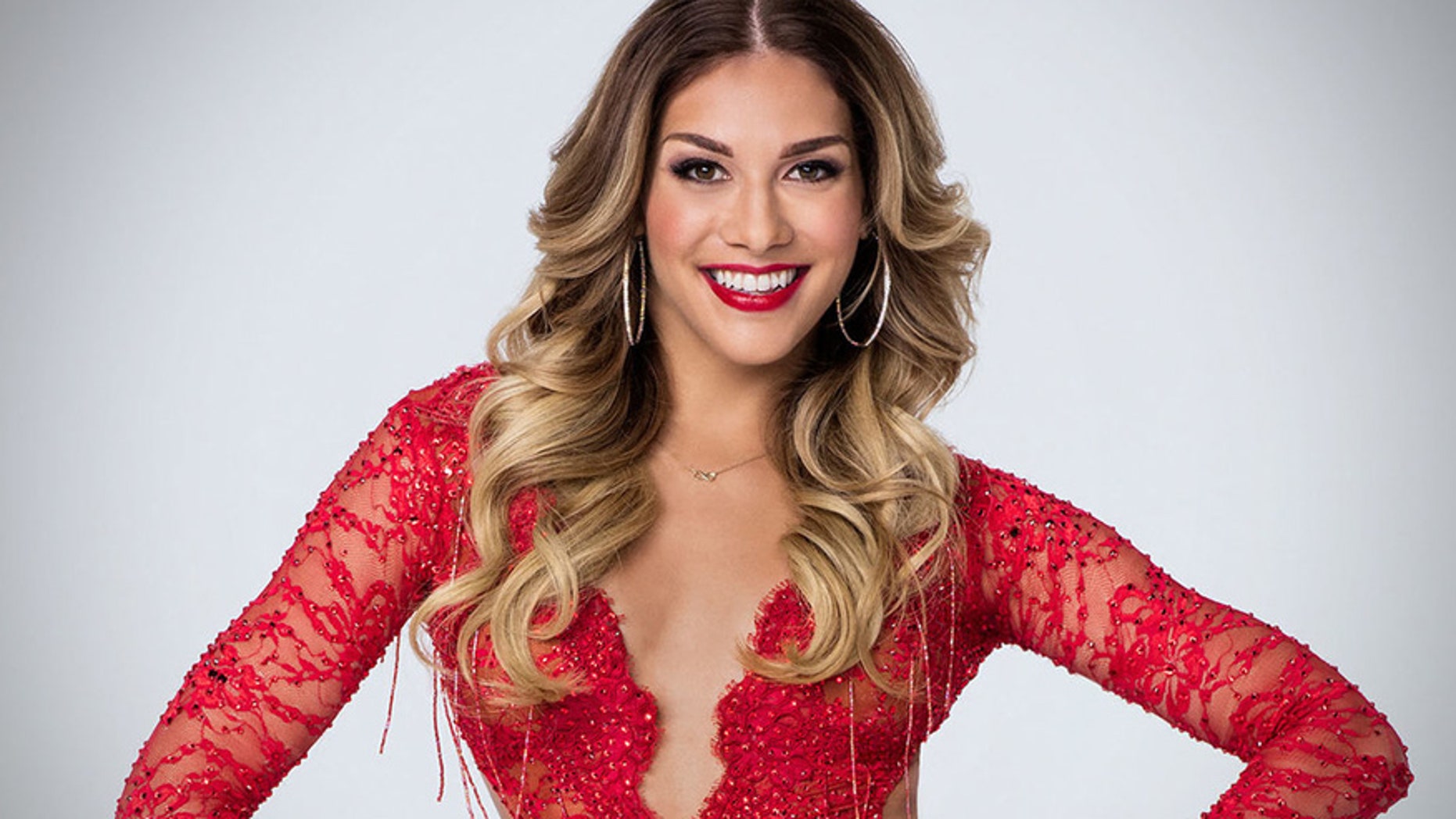 LOS ANGELES – Monday night's episode of "Dancing with the Stars" was full of tears and emotion as the celebrities paid tribute to their "most memorable year."
But nothing could top pro dancer Allison Holker making the surprise announcement during the live show that she is pregnant.
Holker, who competes with singer Andy Grammer, brought her dancer husband Stephen "tWitch" Boss and daughter Weslie on camera with hostess Erin Andrews and revealed their happy news.
Despite being four months along, Holker, also known for starring on "So Think You Can Dance," where she met her husband, said she has no plans to quit "DWTS" this season.
Backstage, Holker told FOX411 about her announcement with tWitch, "I'm overwhelmed with joy right now. I'm so excited we got to share it with the world."
Holker revealed that "DWTS" producers have known her secret all season—but the other pro dancers and celebrities didn't.
"The hardest part about my pregnancy was keeping it secret ... but as a woman, I wanted to take the right steps," she said, noting that she wanted to make sure she got in all her doctors' visits first.
And Holker said she's not worried about having to dance while pregnant.
"I've already had a child and I danced almost the entire way through my pregnancy," she said of her daughter, 7, who is from a previous relationship.
"If I were to stop dancing, that's when you're going to have a problem [because I would] get grumpy, emotional, [and] tired. I need dance. It's so much a part of me that it makes me a better person every day. [And] I haven't even been sick one day ... I feel energized."
Holker, who finished second on "DWTS" with singer partner Riker Lynch last season, admitted to FOX411 her big pregnancy craving: "I go through jars of pickles."
The dancer said that she and hubby tWitch haven't found out the sex of their baby yet (it's due March 24), but "we have the envelope at our house ... I think we're going to do a little reveal party ... in a couple of weeks."
And she wasn't the only "DWTS" pro celebrating on Monday.
Witney Carson, who's partnering singer Carlos PenaVega, announced her engagement to longtime boyfriend Carson Mcallister this weekend.
Carson told reporters after Monday's "DWTS" that she didn't even know Utah resident Mcallister was in Los Angeles until his sisters led her to a sand castle her beau had arranged on Manhattan Beach.
"He knelt down and took out a sea shell; my ring was inside of it and he said, 'I'll love you forever and I always will. I want to marry you, Witney.' I said yes and we went to have dinner with his family and it was perfect," Carson said backstage.
Unfortunately, there was also some bad news on "DWTS" Monday. It was elimination time again, and this week, the show's oldest contestant, Gary Busey, was given his walking papers after he and partner Anna Trebunskaya's dance honoring Busey's breakout role in 1979's "The Buddy Holly Story."
But the actor, 71, didn't go quietly after he was ousted on camera, saying, "The fact that I've been eliminated is false. My spirit with Anna will remain in this room throughout the show."
When Alfonso Ribeiro (who was substituting as host while Tom Bergeron visited his ill father) tried to wind up the live show, the actor snapped at him, "I'm not finished. Stop."
Ribero laughed to reporters later, "Good times happen when Gary Busey tells you, no, I'm not done."
Afterwards, a calmer Busey told FOX411 his "DWTS" experience was "incredible, dynamite. I've been dancing all my life because I was in the sixth grade when rock and roll started [but] Anna showed me the highlight of my own creativity and my own ability to dance."
Meanwhile, there wasn't a dry eye in the house as Bindi Irwin and partner Derek Hough took the top score of the night, earning 28 points out of a possible 30 as they relived 2006, the year Irwin's "Crocodile Hunter" father Steve died.
After her contemporary dance to "Every Breath You Take," a still emotional Irwin, 17, told reporters, "Tonight was really, really tough, a challenge. My dad was everything to me and he always will be."
Tamar Braxton and partner Val Chmerkovskiy earned a 27 for their rumba, during which her husband Vince Herbert played piano.
On camera, she cried about the scary time when Herbert was hospitalized with multiple blood clots in his lungs. Luckily, he recovered and they later had a baby together.
Braxton told FOX411 of her husband's health status, "He's doing amazing. He just had a checkup and I'm really grateful that he's here every single week."
Also scoring a 27 was Backstreet Boy Nick Carter, who relived his boy band days with a concert-inspired jazz routine judge Julianne Hough called "hot, hot, hot!"
But he also shed tears in footage where he talked about his "dysfunctional" family.
Carter, who married Lauren Kitt last year, told FOX411 backstage, "It's so strange how therapeutic an interview can be when you let things out. I actually did try my hardest to have the perfect family ... but I'm also not ashamed to say I've decided to move on and have my own life and my own family and feel good about it."