Cute or creepy? Carrie Underwood gives 12-year-old boy first kiss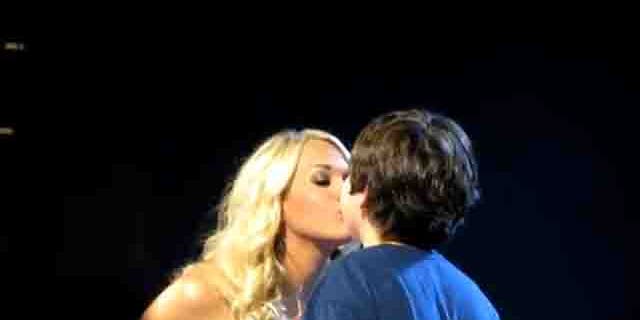 Carrie Underwood gave a 12-year-old boy his first kiss.
It happened onstage at a recent show in Louisville, Ky., during her Blown Away tour, MyFoxBoston reports.
The 29-year-old country star saw the boy's sign asking her to be his first kiss, called him onstage and asked him how he wanted to do this.
"Lip to lip," the boy said as the audience went wild.
Watch the YouTube video to see how it all went down.
So what do you think, was the kiss cute, or kind of creepy? Tell us in Comments.