Cut Megan Fox scene from 'This Is 40' released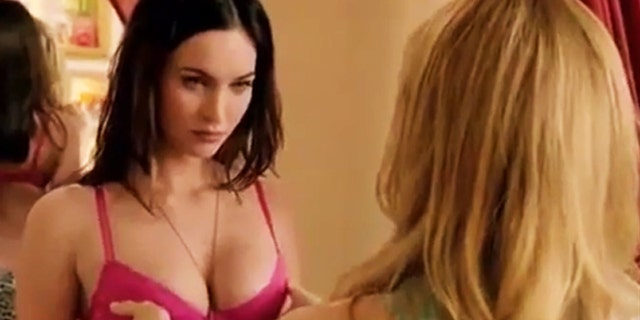 Megan Fox cracks up laughing as co-star Leslie Mann gropes her breasts in a deleted scene from "This Is 40."
Movie bosses have released the blooper reel from comedy, and it's packed with footage of Fox in her undies, The Sun reports.
In one scene Mann - who is married to the film's director Judd Apatow - jiggles and prods the actress's breasts, while the 26-year-old poses in a pink bra and panties.
Fox finds it all too funny and breaks down laughing - condemning the scene to the cutting room floor.
The film follows Mann and onscreen husband Paul Rudd as they struggle to come to terms with turning 40.
Fox plays Desi, who works in a boutique run by Mann's character Debbie - who battles her jealousy of her friend's youthful figure.
The older actress insists she felt protective of Fox during the scene.
"I just wanted to get it over with as quickly as possible because I felt very protective of her," Mann said.
Go to The Sun to see the deleted scene.