CSI, CSI: Miami Showrunners Renew Deals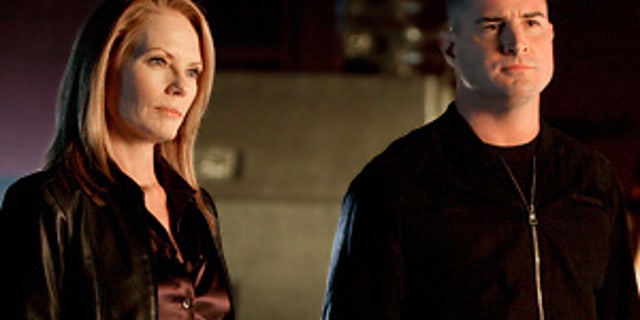 The showrunners for CSI and CSI: Miami have renewed their deals with CBS TV Studios, according to The Hollywood Reporter.
Carol Mendelsohn, boss of the flagship series, and Ann Donahue, who oversees the spin-off, have both signed overall deals keeping them atop the franchise for four more years. Mendelsohn will also serve as showrunner on the new CBS legal drama The Defenders, starring Jim Belushi and Jerry O'Connell, premiering this fall.
"Carol and Ann are two of the best showrunners of this decade," Nina Tassler, president of CBS Entertainment, said in a statement. "The ongoing success of CSI and CSI: Miami is testimony to their incredible creative talents and leadership skills. It gives the network great confidence having them at the helm of these two important series."
CSI: Miami drops Eddie Cibrian
CBS reps did not immediately respond to TVGuide.com's request for comment.
Comment on this article at TVGuide.com >
Related Articles on TVGuide.com
Other Links From TVGuide.com