'Cristela' star Maria Canals-Barrera 'confident' show will be picked up for season 2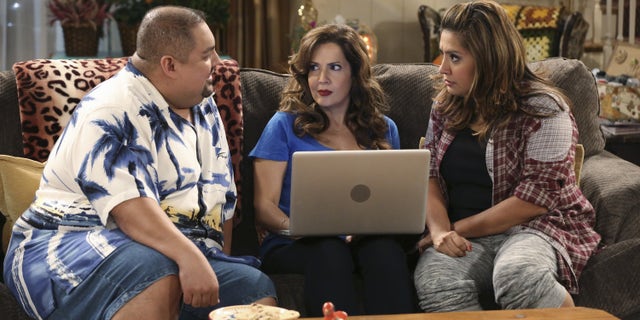 NEWYou can now listen to Fox News articles!
Before it even premiered last fall, creator Cristela Alonzo described her ABC family sitcom "Cristela" as the "little show that could."
It was a show that beat the odds to get on air, and drew surprisingly positive reviews. Now the cast and crew are hoping to continue that momentum for a season two pick up.
Maria Canals-Barrera, who once played Selena Gomez's mother on "Wizards of Waverly Place," told Fox News Latino she feels very positive and confident that they will hear good news from the network next month.
"We were well received by all kinds of Americans," she said. "I feel very happy to be on such a great show with great people."
Canals-Barrera, who plays older sister Daniela, attributed the show's success to Alonzo's talent and to writers who stayed true to the script.
"The writers show these nuances of first-generation Americas that we don't see that much of on TV," she said.
Canals-Barrera added, "[Alonzo] wanted a show that families could watch without the cookie-cutter lead. She is the key to the success."
"Cristela" is inspired by Alonzo's life growing up in Texas and a time in her life when she went to live with her sister to help her mother out.
"It's exciting to play a real-life story. You portray a real person through somebody's point-of-view. It's Cristela's story," she said. "I feel a responsibility to the person's story and it's an honor."
Canals-Barrera said her co-star told her she knew she (Canals-Barrera) was right for the part as as they met, and she wasn't afraid to tell her.
"It's so awesome to work on something so amazing. I had that experience on 'Wizards,'" she said. "It's an amazing group … It's just a pleasure."
Canals-Barrera said another reason "Cristela" has been a hit is because it's an "American show with people who just happen to be Latino."
"It makes it accessible to everyone," she said. "Family is the common denominator – telling funny, interesting stories."
"Cristela" airs Fridays on ABC.