Courteney Cox: Brangelina split 'not about' Jennifer Aniston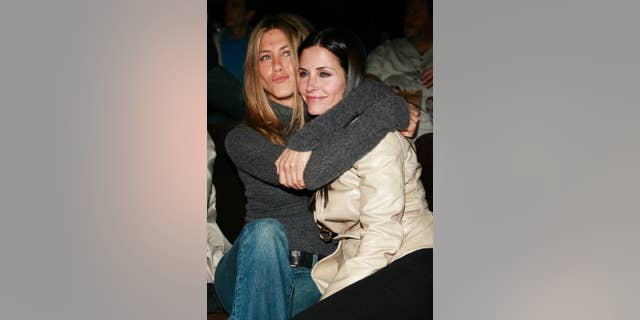 NEWYou can now listen to Fox News articles!
LOS ANGELES – Courteney Cox wants people to leave the name of her close friend and former "Friends" cast mate Jennifer Aniston out of any discussion about Brad Pitt and Angelina Jolie's divorce.
Aniston and Pitt divorced in 2005 after five years of marriage.
When asked Tuesday about Pitt and Jolie's divorce and Aniston, Entertainment Tonight reports Cox told reporters, "I feel like we're exacerbating it by even talking about it," adding, "It's not about her."
Cox's remarks came after Aniston's husband, Justin Theroux, told Business Insider that it was "nonsense" that his wife's name was being mentioned.
Jolie filed for divorce Sept. 19.
Pitt and Jolie became close while filming 2005's "Mr. & Mrs. Smith," prompting widespread speculation — consistently denied by the couple — that Jolie prompted Pitt's divorce from Aniston.