Connie Britton addresses 'Nashville' rumors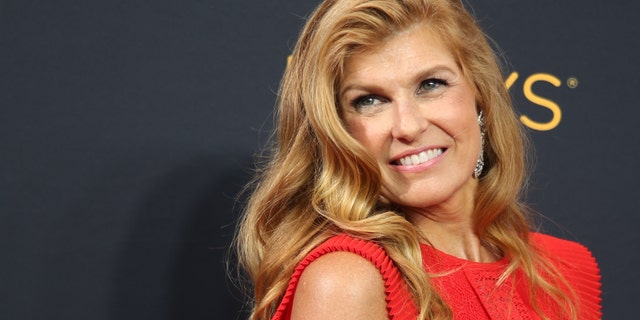 NEWYou can now listen to Fox News articles!
"Nashville" is set to return to television in January, and among many rumors is that Connie Britton, who plays one of the show's lead characters, will be leaving the show. The actress attempted somewhat to clarify the claims when asked about them on the red carpet at the Emmys Sunday night.
"I don't know where that stuff came from. It's kind of crazy the stuff that comes out," she told TVLine, rerouting the question. "What I can tell you is we're on CMT now. We have amazing writers that I'm so excited about and it's going to be the best writing we've ever seen on 'Nashville' and probably the best season we've ever had."
Reports previously revealed that Britton is only signed on for half of the episodes in "Nashville's" fifth season, which the actress didn't confirm or deny. TV Guide says that during the new season, Britton's character, Rayna James, will meet a wealthy super fan who at first seems to want to help the star, but whose ulterior motives are eventualy revealed.
"He wants to introduce Rayna's music to a whole new generation, but he has other, more nefarious plans for her," TV Guide writes.
More From Taste of Country
In addition to a new channel, the "Nashville" cast will gain some new actors. Jen Richards will portray Allyson Del Lago in a recurring role of "a tough but understanding physical therapist who helps a series regular through one of their most difficult challenges," a press release from the network states. She is the first transgender actress to appear both on the show and the network.
Season 5 of "Nashville" will make its CMT debut with a two-hour episode on Thursday, Jan. 5.