Conan O'Brien's New Show Has Odd Name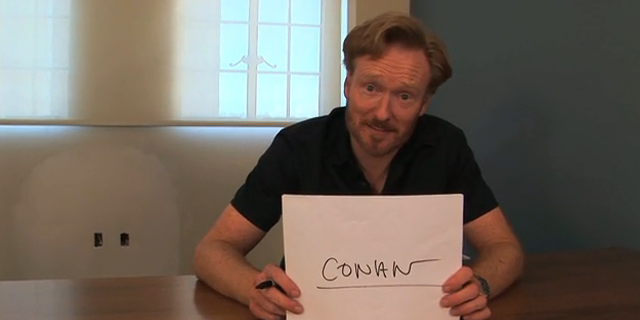 Conan O'Brien announced the name of his new late night talk show on a Youtube video.
The host wrote the name on a piece of paper with a Sharpie, then showed it to the camera.
"Conan."
"Conan. Simple. Pure. Like the man himself," he said, before looking again at the paper.
"Actually, this 'n' looks like a 'w.' Conaw. Conaw," he repeated. "Coming to TBS. I have to stick with that now, because we're only doing one take of this thing."
"Conaw" premieres November 8.