Conan O'Brien Will Host 'Tonight Show' 'Until Someone Tells Him Not To,' Says Rep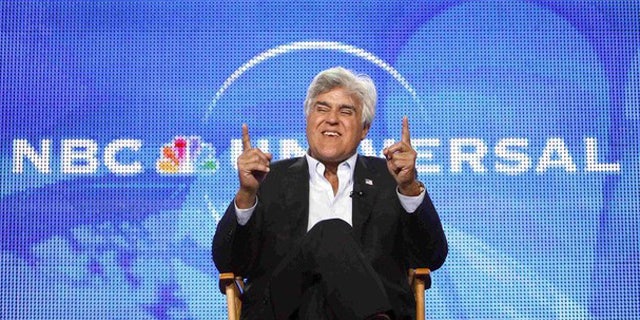 NBC's late-night talk show fiasco is getting weirder by the hour.
A source close to Conan O'Brien told People.com that "Conan does not currently plan on doing any more new shows after next week, while TMZ reported that Leno had inked a new deal re-installing him as the "Tonight Show" host at its traditional 11:35 time slot, meaning O'Brien would be out of a job.
However, O'Brien's publicist told TVGuide.com that he'll keep hosting the "Tonight Show" "until somebody tells him not to."
And as for rumors that next Friday will be his last show taping, his rep said "we do not know that to be true."
RELATED: Conan Won't Budge From Time Slot.
NBC has declined comment on the matter.
On Thursday night, Leno, O'Brien and ABC's late night talk show host Jimmy Kimmel all addressed the issue in their show's monologues.
Kimmel appeared by satellite Thursday for Leno's "Ten at Ten" question-and-answer segment, and was asked to relate his best prank ever. Kimmel replied that he told a guy five years ago that he'd give him his show, and "then I took it back."
POLL: O'Brien Should Dump NBC, Go To FOX.
It was a thinly veiled reference to Leno's agreement in 2004 to surrender "The Tonight Show" to O'Brien in 2009, after 17 years as host.
Kimmel also joked that Leno had "$800 million, for God's sake," and advised him to leave other hosts' shows alone.
Leno might have known what to expect from his guest, who'd already made pointed fun of him on Tuesday's "Jimmy Kimmel Live." Wearing an exaggerated fake chin to play Leno, Kimmel joked that he was taking over all late-night shows, including Kimmel's, and announced that ABC stands for "Always Bump Conan."
O'Brien did some pummeling of his own. "Hi, I'm Conan O'Brien, NBC's `Employee of the Month,"' he said in his monologue. "There's a rumor that NBC is so upset with me, they want to keep me off the air for 3 years. My response to that is, if NBC doesn't want people to see me, just leave me on NBC."
Leno delivered a punch in his monologue: "Welcome to the new show, `I'm a Celebrity, Get Me Off NBC!"' he said.
NBC announced Sunday it wanted to move "Tonight" to 12:05 a.m., clearing out a half-hour at 11:35 p.m. for Leno's canceled 10 p.m. show.
O'Brien said in a written statement he would not make that move.
- The Associated Press contributed to this report.