Comedian Jay Mohr calls for professor who bashed late Barbara Bush to be fired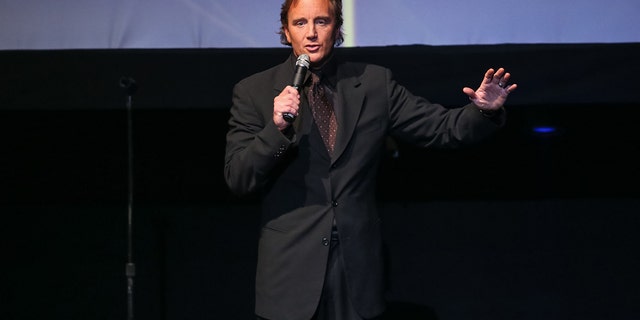 Comedian Jay Mohr is an advocate of free speech, but even he was pushed too far by the words of a university professor in California after her insensitive words about the late Barbara Bush sparked outrage. Now, the comedian is calling for her to be fired.
As previously reported, Randa Jarrar, an author and professor in the English department at California State University, Fresno, took to Twitter to share her less-than-respectful thoughts about the death of the former First Lady.
"Barbara Bush was a generous and smart and amazing racist who, along with her husband, raised a war criminal. F*** outta here with your nice words," the professor tweeted, among a slew of other insults, which included wishing the same fate on the rest of the Bush family.
Mohr sent a tweet to Joseph Castro, president of the Fresno State campus, calling for Jarrar's termination.
"COWARD," he wrote. "I'm a comedian, huge free speech advocate. Randa Jarrar should be fired 4 her sheer arrogance. A garbage person that cannot possibly be shielded through your terrible+weak PC statement today. Protecting her hate isn't why you make 300k a year."
So far, the comedian's tweet has received no response from Castro. It's unclear at this time if action will be taken against the professor, or if it's legal for the university to do so based on a tweet.